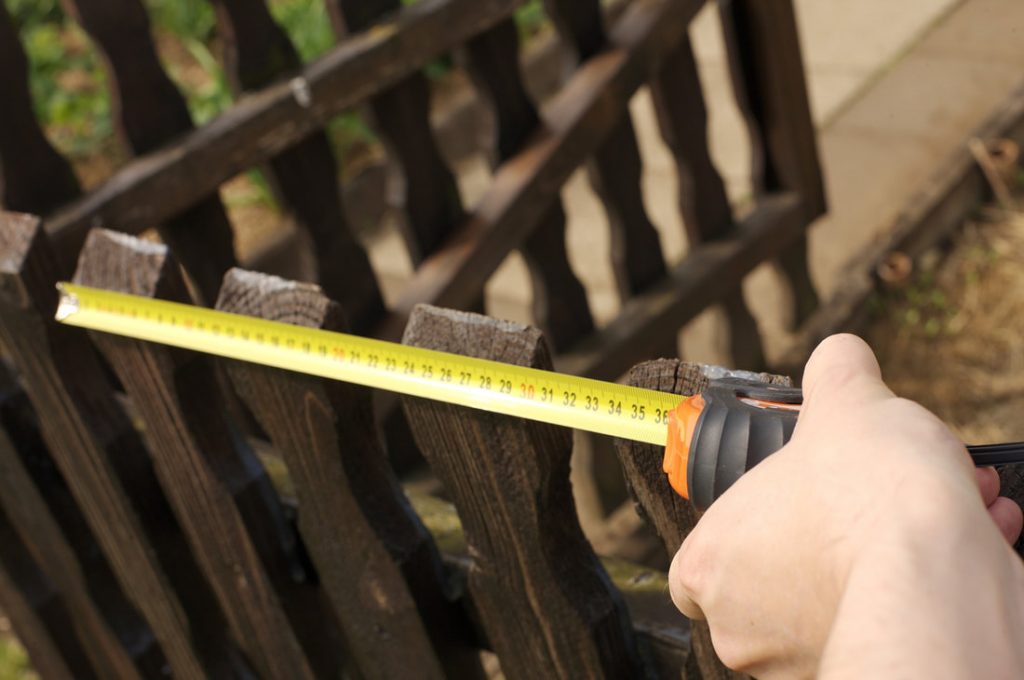 Installing a fence can be a typical DIY (Do-It-Yourself) project. Still, there are several proceedings to undertake in a DIY fence installation project. A quick search online will deliver access to a number of fencing companies that can help you in getting the job done professionally.
Therefore, hiring a reliable fencing contractor in Austin can help you get the job done right. The contractor you choose should possess the right qualifications while ensuring that the fencing services follow all restrictions and permits within the area.
A fencing contractor in Austin is responsible for working specifically with proper fence repairs and installations while helping homeowners choose the right fence type and material for their unique needs. Let us help you find out ways to choose the right fence contractor in your area.
#Understand Your Needs
There are several reasons why homeowners plan installing fences around the perimeter of their homes. Each property is unique and will feature unique fencing requirements. Whether you wish to enhance property's security or improve the curb appeal, fencing delivers a wide range of benefits to property owners.
Before you choose a reliable residential fencing contractor in your area, it is recommended to specify your needs properly. Right from improving security to boosting the value of your property, improving privacy, and delivering an aesthetic appeal -there are several reasons to go for professional fence installation in your home.
#Types of Fences
Like most things in life, the type of fence or fencing material you choose will vary from one situation to another. Every fence type will have its own pros and cons. Some common types to consider are:
Wood: As soon as you picture a fence, you instantly imagine a wood fence. It is the most common material for fencing. Moreover, it is also one of the cheapest fencing solutions available out there. Wooden fences can last for several years with proper care and maintenance.
Metal: If you prefer durability and popularity, you can opt for chain link, steel, and aluminum fencing. While metal fencing is not as popular as the wooden material, still metal fencing can deliver a unique charm. Chain link fencing material is most common in backyards.
Hybrid: You can also customize the fencing design for your Austin home with the help of reliable fence installation services by B. C. Fence. The leading fencing contractor in Austin allows you to customize the fence design by choosing a hybrid of materials -including wood, metal, and so more.
#Timeframe for the Fencing Project
Depending on your specific requirements, the overall timeframe of a typical fencing project will vary from time to time. Therefore, it is imperative for you to analyze the total duration of a typical fencing project. While hiring a reliable fencing contractor, you can choose the one delivering the assurance of timely delivery of the project within the stipulated deadline.
Usually, a fencing project can be implemented in a day or a week. Still, it will eventually depend on the size of the property. Moreover, depending on the expertise and professionalism of the fencing installation team, your project duration will vary.
#Fencing Budget
To determine your fencing budget, you should analyze the area that needs to be covered with a fence. Fences are measured as well as priced in terms of linear foot. The overall budget for a fencing project will vary depending on the fencing material used, the location of your property, and the overall project complexity.
According to the national average, it is estimated that a standard fencing project will cost you between $13 and $50 for every linear foot. The total cost can be some hundreds or thousands of dollars -depending on several factors. It might take time as well as tools to get rid of big boulders or other obstacles in your property.
#Safety During Fencing Installation
During the installation process, fencing contractors are expected to follow some basic guidelines and safety measures. You can look into the same by asking the team about its security measures. During fencing installation, the team can experience some challenges.
For instance, rocks, roots, and hard soil can be difficult to penetrate while raising safety issues. A reliable fencing installation team will be aware of the important safety measures in such cases.
#The Fence Height
Before you purchase the right fencing material, you are expected to determine the right height that will offer a sense of security and privacy. Firstly, you are expected to check the local zoning laws with respect to construction.
Moreover, if you are living in a neighborhood with HOA, you should prioritize that both height and style of the fencing materials are coordinated well. Depending on the slope of your neighborhood and property, you will discover what you exactly require for the fencing project.
#Maintenance
Once you have set up the fence, ask the fencing contractor about its fencing requirements. A fence is a structure that will require regular care. Removing bricks and rocks and weeding around the fencing posts can help in preventing wood rot -if you go for wooden fencing.
Some of the other aspects to check are carpenter ants, bees, termites, and others that could lead to a major damage to the fence. Moreover, if you go for aluminum fence installation in your property, you should hose down the same at least once a year. You can also opt for a fence wash for optimum care and maintenance.
Conclusion
While there are several fencing contractors available out there, it is imperative for you to choose the right one. You should seek fencing installation services from the one that is reliable and professional. To ensure the same, you can go through previous testimonials and feedback of customers. You can also conduct proper research about the company online. To be assured of the best outcomes, you should get a proper estimate in writing. A professional fence contractor will help in reviewing the contract before making the agreement.