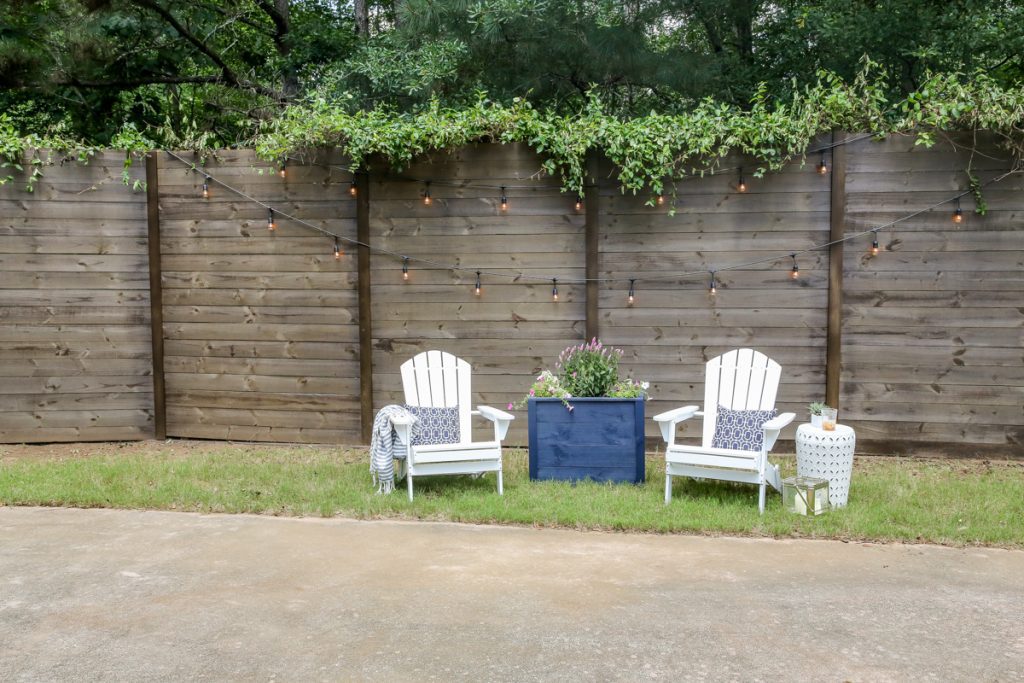 A fence responsible for keeping nosy neighbors and intruders out of the premises can also help in boosting security and the overall curb appeal of your house. While some high-end fencing materials like aluminum are expectedly pricey, you can consider installing a backyard or front-yard fence on a budget as well.
There are multiple creative ideas for affordable fence installation that will help you gain ample privacy, ensure proper border definition, and boost the overall good looks at a fraction of the price. With BC Fence Austin, you can get reliable, top-quality fence installation solutions that wouldn't burn a hole in your pocket.
Options to Install a Fence on a Budget
Fences help in boosting security and privacy across both front and backyard spaces. Additionally, they also help in adding ample aesthetics. The amount of privacy a fence is capable of providing will depend on you -so will the overall budget. While yard fencing with high-end materials and features can be expensive, BC Fence Austin is committed to offering you access to affordable fence installation options.
Here are some for you to consider:
1. Chain Link Fence
A chain link fence will feature the presence of thickened steel wires that are bent & hooked together. It often tends to be the best option for fence installation when you have a large yard and you have a tight budget. The availability of 2-3 inches of spaces between the wires might mean reduced privacy in comparison to a sturdy fence. Still, chain link fences will help in keeping intruders out and pets inside effectively.
A chain link fence might not be exclusively attractive for your property. Still, you can consider improving its overall appearance by planting some fast-growing creeper or vine like Ivy directly across the entire fence. This allows the vine to completely cover the fence to make it attractive. You can also consider painting the chain link fence with an oil-based exterior paint in an earthly or pleasantly-neutral tone. It can eventually transform the entire look of the fence.
2. Vinyl Fence
When you consider the option of affordable fencing, vinyl might not be your first option. However, there are several reasons due to which vinyl can turn out to be an affordable option.
For instance, some professional fencing installation companies like BC Fence Austin offer you reliable financing options on the installation of vinyl fences. Another major reason for the overall affordability of vinyl fencing is the ROI or return on investment it delivers in the long run. As you would think of selling your home at some point in life, vinyl fencing can help in uplifting the overall value and bringing in more money.
Most homebuyers often look for houses with sturdy, secure, and aesthetically-attractive fences across the perimeter of the house. A vinyl fence will accurately fit your bill for the long run. As you would eventually sell your home, you can think of regaining the invested amount in the form of improved ROI out of the sale.
Ultimately, vinyl fencing is a highly durable material. You can look forward to saving significantly by minimizing the overall repair costs. With the passage of time, you are not required to be worried about deterioration of vinyl fencing quite easily. The overall maintenance is also minimal.
3. Bamboo Fence
Bamboo is available as tall, green, striking plants that finds its applications across multiple industry verticals -including the fencing industry. When you install bamboo fences across the perimeter of the house, it appears impressive due to the overall greenery and aesthetic appeal.
Bamboo is capable of reaching a height of around 10 to 50 feet or even higher. The overall height quotient of this fencing material helps in boosting the exterior shade while also maximizing comfort. Ensure that the more invasive variant of bamboo will spread far quite quickly. With time, it will potentially cover the entire land area. Therefore, you should stick to a variety of bamboo that will eventually grow in smaller mounds.
The best part is that bamboo tends to repel deer and other wild animals. Moreover, being natural, it is one of the most cost-effective options out there.
Also Read: Going Green with a Bamboo Fence
4. A DIY Fence
To save money significantly, you can select the option of a DIY fence. You can look forward to saving significantly when you go ahead with building a pallet fence. Otherwise, you can also think of creating a similar craft-styled fence to enhance the overall look. Some homeowners go ahead with choosing the option of a DIY fence with the help of trees or shrubs. They will make up a fence comprising of bushes or simply line the entire yard with lush trees to serve as the fence.
It is important to note that this savings might not be worthwhile in the long run. DIY fences can eventually degrade with time. Moreover, you will have to spend money on frequent repairs after a short period of time. At the same time, DIY fences might lack the essential feature of improved security. It tends to be particularly true when you make a DIY fence out of vegetation.
Conclusion
There are several options for budget-friendly fences for your home or property -irrespective of the look you want for your garden or yard. Whether it is for security or privacy, a way to mark your boundaries, or simply allow your pets to walk around, there are affordable and effective options for everyone's needs.
At BC Fence Austin, we have several years of experience with professional fence installation across residential and commercial properties. If you need assistance with a budget fence, you can reach out to us now! We can help you get access to the fencing solution that will meet all of your budgetary requirements.