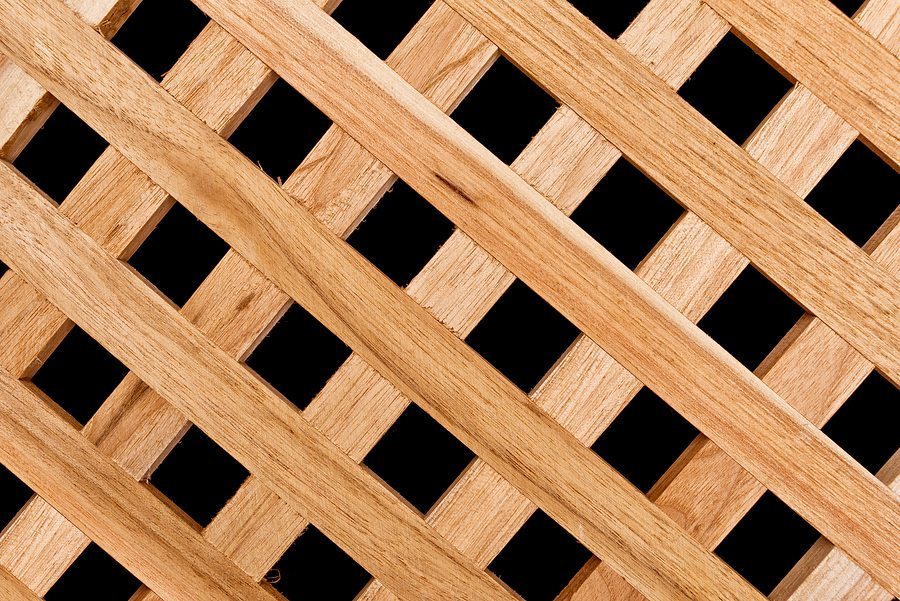 There are so many fence designs available today. It can be hard to choose one for your home. They are available in a wide variety of materials and shapes. In this article, we'll go over 7 popular fence designs. Maybe you'll see the fence design you want for your home.
1. Wood picket fence – traditionally associated with warm, happy homes. Ever heard of a white picket fence? Wood picket fence designs keep children and animals safe while they give your property a more inviting look. Some feature scalloped tops and extra-wide posts set off by thinner top and bottom rails.
2. Lattice fence – a lattice fence is extremely attractive and can be friendly to landscaping efforts. A tight pattern to the lattice work keeps you from feeling like you're living inside a fortress. However, it does offer real privacy because it shows off very little. Lattice work is an ornamental criss-cross framework.
3. Split-rail fence – This rustic fence style is constructed of long, rough-hewn beams threaded through holes bored out in heavier, rounded posts. As a tradition, a split-rail fence was used on a farm to keep livestock from leaving the land. They were constructed from American chestnut trees. Now, split-rail fences are constructed mostly from black locust wood.
4. Dog-eared fences – These uniform fences are good for unusual property shapes. The uniformity of the pickets allows the fence contractor to modify the section to fit the yard without breaking the flow of the fence. Dog-eared fences come in a lot of varieties as far as the top of the fence goes.
5. Aluminum fences – Metal is attractive and elegant. Of course, it can also be expensive. Regardless, most metal fences feature an open design with widely spaced pickets. They are topped with decorative elements. Aluminum is one of the least-expensive metals. This is one of the fence designs that offer homeowners a durable and long-lasting option for their home.
6. Board on board fence – This fence looks attractive on both sides of the fences. Why? Boards alternate to either side of the central rail. Boards are often tightly placed to eliminate gaps. However, that doesn't mean a breeze or two won't gently pass through the yard.
7. Contemporary custom fence – These modern fence designs defy description. They incorporate unique combinations of horizontal, vertical and even curved pickets to create a one-of-a-kind and personal look. These are often made of metal. However, some up to date designs feature wood too.
We hope you enjoyed learning about some unique fence designs. If you want a new fence or need one, B.C. Fence is glad to help you out. Give us a call at 512-284-8716 today to get your new fence built.