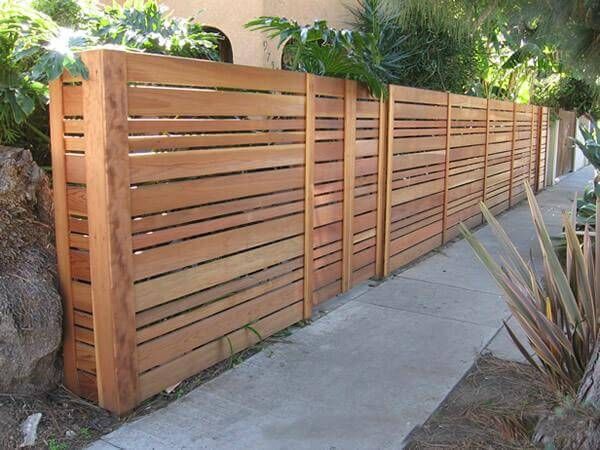 Wooden fences are one of the most popular fencing types. They have won the hearts of many homeowners because of their natural charm and unembellished beauty. Wooden fences have become so integrated into our image of a traditional home that we can't imagine one with the other pop into our minds. There's also the fact that they fit into just about every home and neighborhood.
Wooden fences' classic appeal and versatility set them apart from all other fencing options. On top of that, they are affordable and can raise your home's appeal. Installing a wood fence along your property line helps create a safe space for kids to play and keep pets within your yard. This blog post explores the benefits of wood fencing, its installation process, and the importance of selecting a skilled wood fence contractor.
Benefits of Wooden Fences
Installing a wood fence around your home's perimeter adds a touch of elegance to your property. It enhances the overall aesthetic and value of a property. In addition to this, it allows you to enjoy privacy and acts as a barrier against trespassers. You enjoy your home without intrusion from nosy neighbors or unwanted critters. Wood fences keep intruders out and give kids and pets a safe place to have fun. There is a variety of wooden fences to choose from to complement your home's aesthetics. You can choose from a long list of wooden fence styles to match your preference. Pickets, post and rail, shadowboxes, and privacy fences are popular options. There are so many reasons wooden fences have been a staple for homeowners nationwide. We will discuss a few below.
Curb Appeal
An attractive fence makes a property appealing to residents and visitors alike. There's a reason why suburban home adverts have wood fence images. They have a natural charm and are appealing to home buyers. Wooden fences are classic yet modern and never go out of style, so they are never a detriment to your property value. They blend seamlessly with your home's landscape and enhance its overall appeal.
Versatility
The endless list of wood fence styles and wood types gives you an almost infinite customization option. You can pick and choose the height and width; even if you have a last-minute change of mind, you can trim to fit your new preference. Also, wood can be stained, painted, or treated to achieve different colors and finishes to meet your desired aesthetic.
Affordability
One of the most significant appeals of wood fences is affordability. There are a variety of wood types that can fit into your budget. Its installation and maintenance is pocket friendly. Regular repainting or staining is a way to keep your fence looking attractive and also protect it from the elements and termites.
Wooden Fence Installation
When setting the groundwork for a fence installation, the first step is determining if you require a permit to build a fence around your house. Your housing community or local government may have some requirements regarding your fence's height, type, and location. Remember that property boundaries may be subject to disputes, so notify your neighbors of the project. Also, check to see if any utility line runs through where you wish to erect your fence.
Also Read: Austin Fence Rules
Insight into the Installation Process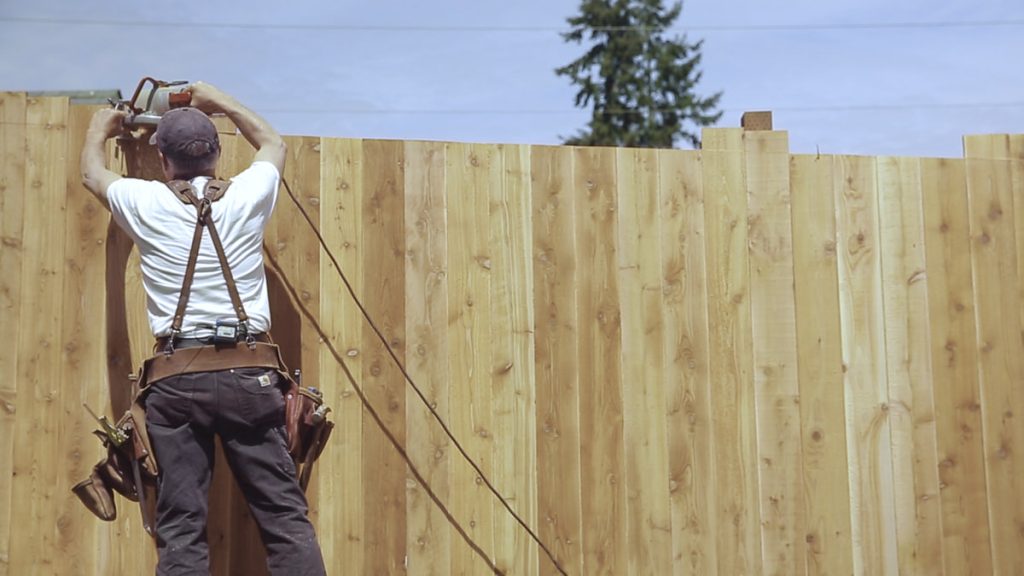 Let's explore a general overview of what the installation process involves. Once you have decided on your specifications, such as fence height, style, and type of wood, installation can begin.
The first step is to mark out the fence line with stakes to determine the number of posts required for your fence. They are also used to decide where to dig the post holes. Having the posts at equidistance makes it symmetrical, which adds to the fence's attractiveness. After determining the required number of posts, the stakes are removed, and post holes are dug in their place. The holes should go 6 inches below the frost line, and the space between holes should be 8 feet.
All rocks and stones that may obstruct the placement of the posts are removed. Gravel and crushed stone are poured into the hole to allow proper drainage and stability of the foundation. Corner posts are set first. Then strings are attached to both posts to ensure the subsequent posts are level and at 90 degrees angles. Then dry concrete is poured into the holes around the concrete. Afterward, water is added to the concrete, which will harden in an hour. Once all the posts are set, your contractor can work on your chosen design. You can decide to paint or scale your fence.
Choosing the Right Wood Fence Contractor
With the increasing enthusiasm for Do It Yourself (DIY) projects, many homeowners want to complete wood fencing projects. While such zest is commendable, to ensure a successful fence installation, it's advisable to employ the services of a professional fence contractor. Installing a wood fence requires expertise, precision, and attention to detail. Each stage involves crucial steps that will guarantee the longevity of your fence. A skilled fence contractor can ensure a successful and stress-free fence installation.
When hiring a good fence contractor, there are several factors to consider. Check for extensive experience, solid reputation, and positive customer reviews. BC Fence, a premier fence contractor, provides you with pictures of past work done. Contact previous clients to ask about their experience with the contractor. Verify that the contractor has the necessary licenses, insurance, and permits to guarantee a professional and compliant installation process. The key to choosing the right wood fence contractor is doing the necessary research.
Conclusion
Wooden fences are popular among homeowners for their natural charm and versatility. They fit in any setting, whether you're going for a rustic aesthetic or a modern landscape design. The benefits of wood fences to your property are endless. For a successful wood fence installation, selecting a contractor with the necessary skills, experience, and dedication to customer satisfaction is of utmost importance. If you need a fence contractor near you, BC Fence is a reliable contractor with years of experience installing sturdy fences that stand the test of time. Contact us at (512)2848716 or via our website for a free estimate. Let's help you realize your vision.