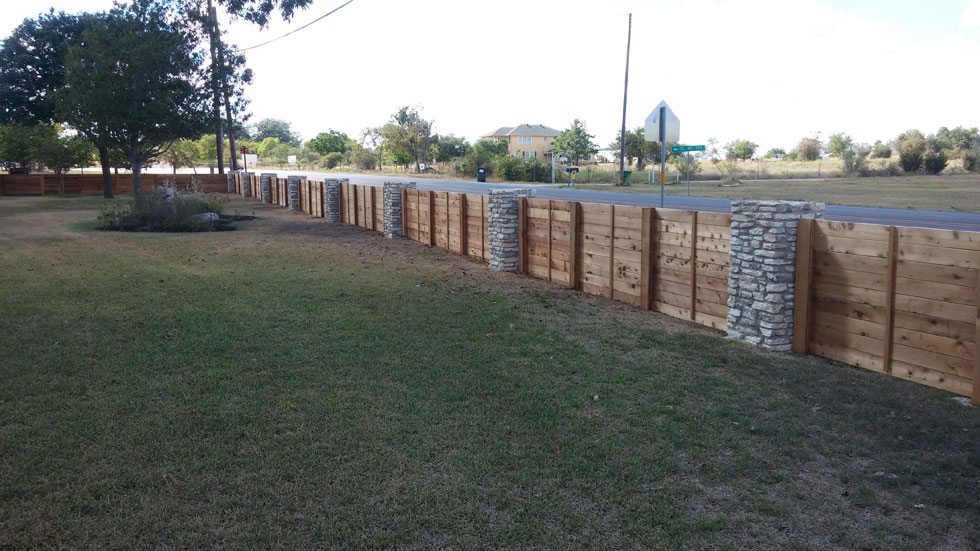 Did you know that suburban homes have 50 percent more likelihood of being burglarized? It is primarily due to the location of such residential complexes in areas experiencing less traffic. Rather than waiting for the mishappening to take place, it is high time you pay attention to the overall security of your home. Rather than hiring inexperienced, non-professional independent fencing contractors or agencies, you should get services from a reliable agency to maximize your security.
One of the best ways of securing your home from potential threats is by putting up a fence. You can hire services from a reliable fence company Austin to expect the best outcomes. A fence will not only help in keeping the burglars out, but it will also improve the overall curb appeal. If you try handling this complicated job of putting up a fence on your own, it can be overwhelming.
The best way to ensure that the job of fencing is executed quickly and effortlessly is to search on Google 'fence company in your city' and hire the best fence company according to your needs and preferences. To select the right fence company Austin, you need to do some research. Whether you go through the customer's review or checkout the safety protocol they follow, you should look into a myriad of factors to make the best decision.
Hiring the Best Fence Company Austin
One of the worst mistakes while hiring a fencing company is getting impatient. If you move ahead in a hurry, it will lead to committing mistakes -like selecting the wrong fencing company for the project. Coming across the right fence company with a strong history, quality, and feedback from previous customers will require time and patience.
With a myriad of fencing companies out there, it becomes a difficult decision to choose the right one. With our guide below, you can decide on the best fence company Austin you should select for your property.
#Do Proper Research
While it is quite obvious, still it is imperative for you to conduct in-depth research well in advance -especially if you wish to strengthen the security of your home. You can search for local fence companies and prepare a list of the best ones out there. Then, give a call for a quote and check out the facilities offered by each one of them.
If you are in search of a specific fencing style or material, it will help in narrowing down your research. Ensure that the company you contact is capable of offering the services you need to proceed further in the project. You should look into the age of the agency as well. Is the company relatively new or has it been in business for several years? A new company might not necessarily imply poor quality of work. However, clients still prefer working with companies having ample experience in the industry.
#Consider the Fencing Materials
Fencing is available in a myriad of materials -steel, timber, wrought iron, and so more. In some cases, the homeowner might consider purchasing and using a material of one's choice. Then, it is the duty of the fencing company to install the same. If you have been successful in sourcing inexpensive timber or having some extra timber in your home, it can be indeed cost-effective. Otherwise, you will be confused where to begin.
A reputed fencing company in your area should be capable of offering suggestions on the best fencing material for your property. If you are in search for comprehensive fencing services, you should seek a service provider having access to the right supplies while installing the selected material. This saves you ample time and effort in sourcing the material yourself. At the same time, you can rest assured of installing the best quality of fencing materials.
#Range of Services Offered
It is easier to choose a company and later on find out that it does not offer the add-ons you were expecting. You should not assume that all fencing contractors are the same. One company might specialize in security fencing, while the other might have expertise in handling top-quality timber fencing.
When you check out section specifying services, look into the type of fencing services offered. At the same time, there are companies that offer access to resources and materials. However, some might be installation-only providers. Therefore, you should always out the range of services offered before making the final selection.
Analyze the extra services you require for your home -including fencing repair, maintenance, replacements, and so more. Some companies come forth with a regular maintenance package -especially for complicated projects like steel mesh or electricity security fencing. Some agencies offer access to additional products for the lawn area -including trellis fencing or garden gates. You should look into every aspect of the fencing project for your home before choosing the desired company.
#Compare Quotes
When you are on a deadline, it is highly tempting to choose the first company that comes before you. Still, it is worth comparing different quotes offered by local fence agencies in your area. Ensure that you settle down for the best available deal. It is a great idea to shortlist three to four local agencies and receive a quote from each of them. While it is highly tempting to go ahead with the cheapest option, still look out for the potential range of services offered.
If a quote appears too good to be true, it might actually be! It might imply that the materials or work might be of poor quality. Go through each quote in detail to evaluate which one offers the best value for your hard-earned money.
Conclusion
If you search on Google 'fence company in your city' you can contact the professionals at B. C. Fence, Austin. Here, you will get access to a comprehensive range of fencing solutions for all your diverse requirements. Whether you require residential or commercial fencing services, B. C. Fence Austin has got it covered for you!