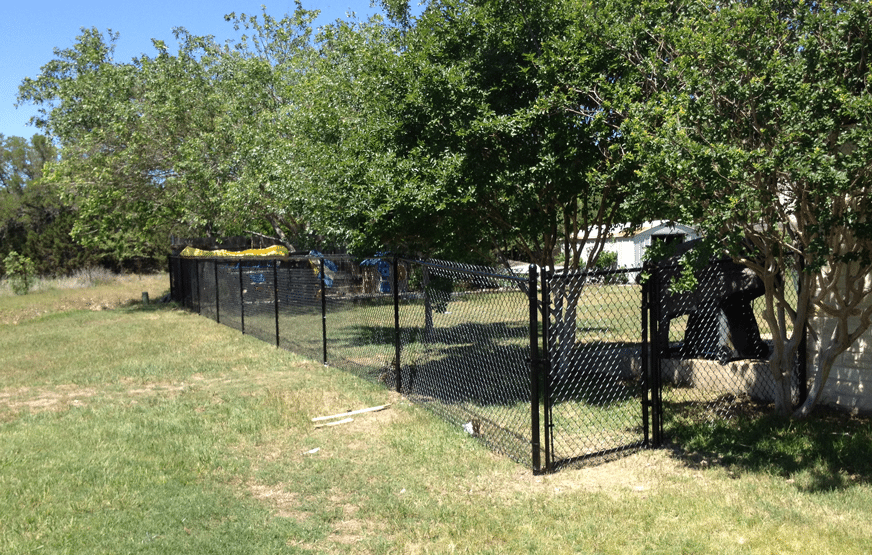 We tend to prioritize the safety of our homes more than anything else. When you opt for fencing solutions from a reliable fencing contractor, it ensures the same. Fences that are properly designed and installed can protect the property from intruders, wildlife, while complementing the architecture of the house and beautifying the surroundings.
Fences around homes are known to serve a myriad of purposes -both functional as well as aesthetic. They help in determining the boundary of homes, protecting the pets & children, shielding out gardens, and building a playground or relaxing area within the premises.
Fencing around your home offers a sense of privacy while improving beauty and protecting home and individuals within. The design and height regulations of a fencing installation project by a reliable fencing company ensure the safety of the entire community. Fencing is achieved with different types of materials -ranging from wood to bamboo, concrete, brick wall, barbed wire, aluminum fences, and so more.
Out of these, chain link fences are gaining immense popularity amongst homeowners for several reasons. Let us understand the concept of chain link fencing in detail.
What is a Chain Link Fence?
A chain-link is a type of fencing solution made out of stainless steel or galvanized steel wire. The fences feature a zig-zag design in the form of wires. A chain-link fence is also referred to as the rhombic mesh fence, wire mesh fence, and a chain wire fence.
Amongst all fencing solutions out there, chain-link fence is one of the most popular and common options. It features dedicated rails, posts, fittings, and other related hardware settings to create a framework for supporting the chain-link mesh. The mesh is stretched and attached to the existing framework. Every component in a chain-link fence is available in varying thicknesses, coatings, and weights -capable of meeting the desired requirements and addressing a wide range of applications.
Chain-link fences are available in a plethora of appearance, size, and material options. These fencing options are suitable for both commercial and residential projects.
Chain Link Fence Cost
Chain-link fencing might not be the most aesthetically-pleasing fencing solution out there. Still, it is highly affordable and helps in getting your job done effectively. Homeowners across the nation can look forward to paying anywhere between $1,241* and $5,194* to install the basic chain-link fence in the backyard.
Most chain-link fencing contractors out there might charge separately for fence installation in terms of linear foot. The average rate is around $23* for every linear foot in case of chain-link fencing. Depending on factors like the height of the fence, chain-link mesh gauge, and other factors specific to the project, the rate could vary from $12* to $33* for every linear foot.
How to Calculate the Cost?
The height and size of the fence will affect the cost of chain-link fence installation. Some ways to calculate the cost are:
Measure the entire perimeter of the house. It is regarded as the linear footage measurement.
Consider the height of the fence depending on the local regulations and your needs. Chain links are available in different heights.
Choose the finish material -including powder-coated metal, bare metal, vinyl-coated metal, and galvanized metal.
Price the mesh accordingly and multiply by the linear feet required.
You will also require two posts -one corner post and line post for stabilizing the fence. Identify the number of corner posts needed.
Include the cost of top rails across the linear footage of the chain-link fence.
Consider the involvement of gates that you would prefer.
Consider finishing elements of the fence installation project -including privacy options, post caps, and other important hardware.
Analyze the cost of permits by the local government.
Include the labor costs.
Factors That Affect the Chain Link Fence Cost
#Materials Used
There are several materials used for the fence post. Most people use plain metal posts that are quite affordable. For a unique look, you can think of using wooden posts also. Difference in materials will make the cost of installation vary.
#Height, Length, Mesh Thickness
While it is important to consider linear footage of the area while calculating the costs, other factors like height, length, and mesh thickness can also affect the cost.
#Coating
When you choose bare metal or galvanized metal for chain-link fences, they will require powder coating to offer protection from corrosion and rust. You can expect to pay around $6* – $8* for every linear foot for coating.
Additional Costs You Should Consider
#Land preparation
For effective installation of the fence, you should ensure that the ground is consistent. The land should be level while being clear of all shrubs, roots, and trees. It can also increase the price of the installation project.
#Old Fence Removal
On an average, it can cost around $3* – $5* per linear foot to remove an old fence to install the new one.
#Permit
Permits help in dictating a wide range of factors in the installation of the chain-link fence -height of the fence, closeness to the property line, depth of the posts, and so more. Permits can also come with specific costs.
Why Should You Choose Chain Link Fence?
There are several reasons to choose chain link fencing for your next fence installation project. Some benefits are:
It will increase the value of your property
It will improve the security of your property
Easy to install and requires low maintenance
It is durable
Questions to Ask Out of the Fencing Contractor
Do you have license for installation?
Usually, professional fencing contractors will have access to a valid fencing license to ensure the credibility and trustworthiness of their services. It can help you in saving costs.
If there is landscaping work, will you handle that or hire a sub-contractor?
When you hire services from a reliable fencing contractor like BC Fence Austin, you can ask the professional team here to execute the landscaping task at some additional costs.
What are the payment terms you accept?
To deliver maximum ease to the clients, BC Fence Austin accepts payments in different modes -cash, checks, and even online payments.
Conclusion
If you require a fence around your yard for more reasons than aesthetics, then a chain-link fence can deliver affordable solutions.