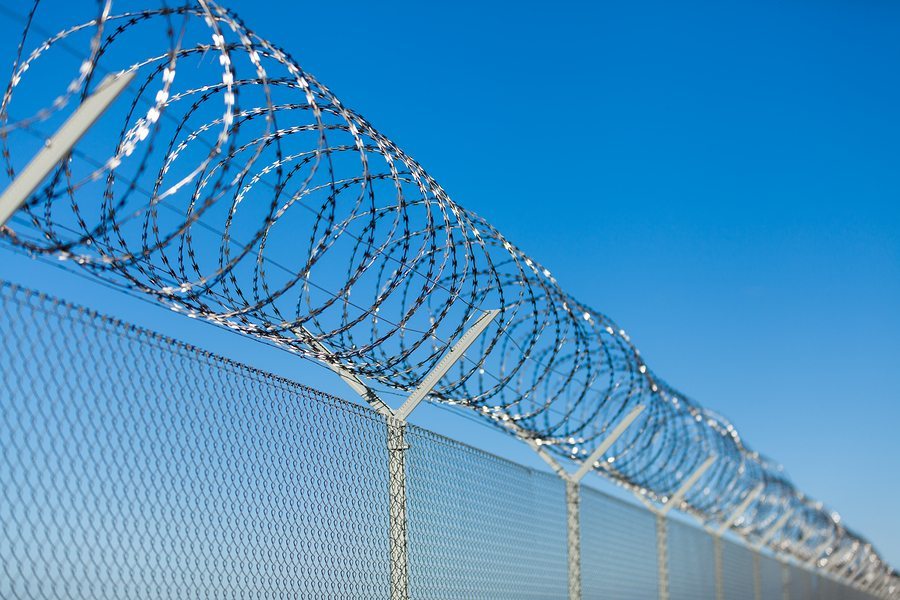 Have you invested significantly in your home or business? You should then do everything in your power to keep the premises secure at all times. Unfortunately, CCTV cameras or alarms might not be sufficient to ensure maximum security of your house or business. For ensuring maximum protection and security, it is a wise decision to leverage the combination of common security approaches to protect your overall property as well as your belongings.
Security of the property is a major concern for most property owners -whether residential or commercial. A property owner is best served by undertaking a comprehensive analysis and the right approach towards improving the security of the entire property. One important aspect of a comprehensive property security plan is ensuring proper fencing -especially security fencing. Let us understand the importance of security fencing for your home and business.
What is Security Fencing?
Security fencing is a common type of fencing utilized across commercial or residential properties with the aim of enhancing the security of the area, the overall assets, and other belongings of the premises. To enhance the overall protection of the property, security fences make use of additional features like barbed wires or razor wires. In some cases, even alarm systems are deployed. You can also encounter camera surveillance systems equipped with high-end motion sensors.
Security fences are typically made out of sturdy materials. Some of the most common materials used for security fences are metal railings, timber, chain link fencing, and welded wire mesh. If security and safety of your premises are your topmost priorities, you should aim at installing security fencing in your property.
Top Benefits of Security Fencing
Getting a full-fledged home security system is a worth-considering option -so is cutting down trees and shrubs to get rid of common hiding spots in the property. It is also worthwhile to consider the installation of a top-quality security fence. It is because there are several benefits derived from the same.
Improved Privacy: While safety and security might be your high-end priorities, installing a security fence also offers improved privacy. It is especially useful when you tend to live in a neighborhood wherein homes might be close together.
As a homeowner or business owner, you should understand that security fences are available in a myriad of styles. Therefore, you no longer need to settle down for the one that appears standard while doing a great job at enhancing the privacy and security of your home. You can opt for aesthetic options as well.
Home Insurance Savings: The amount might be minimal in terms of savings. Still, when you obtain relevant home insurance discounts by installing a fence, it turns out to be a great experience. As you tend to have the fence around your property for several years, it also implies that you obtain monthly savings for quite long.
As you understand this fact, it becomes easier to analyze the importance of a security fence in the form of a long-term investment. It is especially true when you look forward to staying in the property for several years to come.
Controlled Accessibility to the Property: Without a proper fence, anyone is free to walk into your property. However, depending on the type of fence you install for your home or business, you can prevent this occurrence. It is a great investment to get yourself a security fence. It is because when you know who wants to enter your property beforehand, it is a great security measure.
Improved Market Value: A typical homeowner might be vigilant about common issues like the overall market value of the home. The average significant investment of an individual in their lives is a home. The inclusion of a security fence in the premises will only improve the market value of the property.
In addition to boosting the market value of the property, a security fence also tends to improve the curb appeal of your house or business. There are several ways in which you can accentuate the curb appeal of your property.
Cost-effective Home Security: Another major benefit of security fences for your home is that it turns out to be a cost-effective way to improve security of your premises. There is a comprehensive range of attractive security fences available in different price ranges. In simpler words, irrespective of your fencing budget, installing a security fence to the property will not burn a hole in your pocket.
Flexibility of Exterior Designs: A home security fence is capable of enhancing the appearance of any property. Curb appeal is vital when you wish to sell your home. The best part is that you can access a wide range of designs with security fences.When you search for home security fences from a reliable security fence contractor like BC Fence, you will come across a wide range of option in terms of design and materials. This will include anything between traditional and contemporary designs to enhance the curb appeal of your home.
Security Fences for Businesses
Your business premises store important inventory, assets, and much more. These physical goods might disappear in the blink of your eyes if criminals or unauthorized individuals get access to the business premises without proper security. This is why protecting these assets should be the topmost priority of any business.
To ensure the same, you can improve business security by installing premium-grade, feature-rich security fences around the entire premise of your business or commercial unit. In addition to protecting your commercial property against common thefts, they will also prevent vandals from entering the property and causing damage.
Security Fencing from BC Fence
If you are in search of reliable security fencing solutions, you can reach out to BC Fence with relevant expertise and resources to maximize the security of your home or business. The experts here custom design your security fence or leverage an existing model to revamp the same. BC Fence is an expert in the design and installation of top-quality security fences in & around Austin.