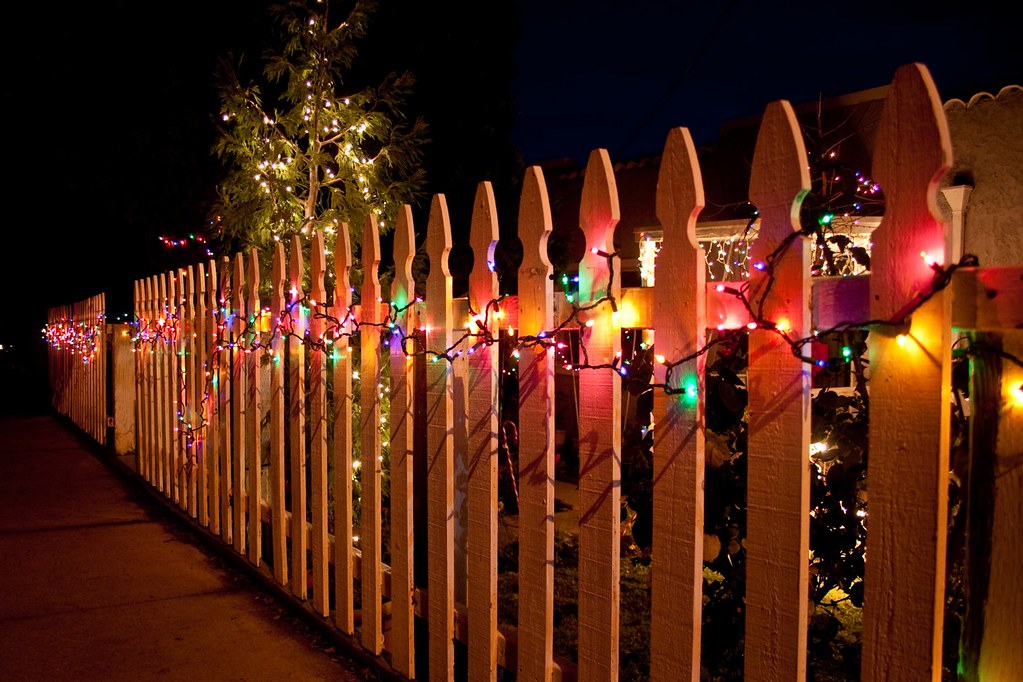 Most people await the holiday season to make important purchases they would need for the entire year. It is the holiday time only when people can justify taking major decisions while thinking about what they really need rather than what they want. For BC Fence, we keep getting calls around the holiday season -especially Christmas for professional fence installation services to improve aesthetics and security at the same time.
Some of the ways in which BC Fence can make your Christmas bright and merry are:
Installation of different types of fences for your residential or commercial property
Providing an accurate estimate of the time it will take to install a fence and the overall cost
Proper survey of the area wherein fence is to be installed
If you are thinking of installing a new fence for your property in Christmas, you can reach out to us at BC Fence to expect professional outcomes. We cannot wait to make your Christmas fun-filled and glorious this year. Therefore, we aim at installing top-quality fences for your residential or commercial property in & around Austin. You can go through our comprehensive range of options for quality fencing -right from wood fence to iron fence, chain link fence, vinyl fence, or custom fence and so more.
Why You Need a New Fence for Your Property?
Whether you wish to improve the security of your property or enhance its curb appeal, there are several reasons to consider installing a new fence around the area:
Providing Home Security: A property that does not feature proper fencing will be open to the outside world. Anyone is capable of entering the premises any time without any effort. As you install new fencing, your property will become less vulnerable to intruders.
Keeping Pets and Kids Safe: New fencing will not only keep people out, it will also keep pets and kids in your property safe. Your private backyard can serve as a dedicated play area for both pets and kids -a safe haven for them to have fun around with proper fencing.
Ensuring Privacy: Everyone loves privacy in & around one's property. Whether you would like to sunbathe or enjoy a romantic dinner date in your backyard, a privacy fence will allow you to do so by maximizing your privacy on different grounds.
Boosting Curb Appeal and Home Value: Homes having proper fencing all around sell at a higher value than those not having fences. Moreover, the overall boost in property value will offer you better access to funds to ensure borrowing -in case home equity loan becomes necessary.
Leading Options of Fencing
When you make use of reliable fence installation services by industry professionals, you are provided access to a wide range of options when it comes to residential or commercial fencing:
Wood Fence:
Wooden fencing is a great incorporation to any house. You can install wood fencing for improved privacy, increased security, reduced outside noise, and improved curb appeal of the property. When you are selecting timber for fencing objectives, you should consider the local atmosphere or weather. It is because selecting the right wood for your specific climate will deter decay while providing a long-lasting solution.
Good quality wood fencing will require fewer repairs while requiring less replacement. The average life period of wood fencing will vary from 10 to 30 years. Its durability will ultimately depend on factors like type of wood, quality of the installation process, and how well the fence is maintained.
Iron Fence:
Iron fencing is typically utilized towards creating a personalized and unique solution. The material is quite heavy in weight. Therefore, it allows for a higher level of customization as it is quite malleable. It also requires major maintenance when iron is utilized as a fencing material.
The steel or iron material requires repainting, regular maintenance every 2-3 years. It is because it is subject to corroding and rusting. The installation process of iron fencing is simple. However, it is labor-intensive and time-consuming in comparison to other materials due to the heaviness of the material. Iron fence is a stronger and durable option. In most cases, it will require custom manufacturing and tend to be slightly expensive.
Vinyl Fence:
Vinyl fences are available in standard hues like green or black. It is the type of wire fencing to which a vinyl covering has been installed after weaving and welding. A vinyl fencing will appear pleasant while lasting a long time. It is because the wire remains protected by both vinyl and galvanized coating.
The type of fence is used for providing fencing around yards to safeguard pets. Vinyl coating also offers protection around pools and playgrounds to offer protection to children. Vinyl-coated wire fencing is also used in the manufacturing of decorative panel or deck railings.
Chain Link Fence:
This type of fence is mostly utilized across industries and construction units due to the low maintenance and affordable price of the fencing material. The installation process of the given type of fence is easy and rapid. These fences are ideal for specific purposes or applications.
When you are required to define a specific boundary between two places, a dedicated chain-link fence is put with great ease while also occupying less space. The chain-link fencing is not able to provide ample privacy as they are see-through.
Custom Fence:
You can also opt for customized fencing options to enhance the privacy, security, and aesthetics of your property. At BC Fence, we offer customized options for fencing to meet your specific needs. Depending on your specific requirements, you can request for custom materials for fencing to enhance your lifestyle.
Conclusion
If you wish to improve the security of your premises or boost its curb appeal, you can hire custom fencing installation services by BC Fence -a reliable fence company in Austin. The addition of a good fence will deliver great value to your premises. Based on your requirements, you can consider custom fencing solutions to improve your home's value.