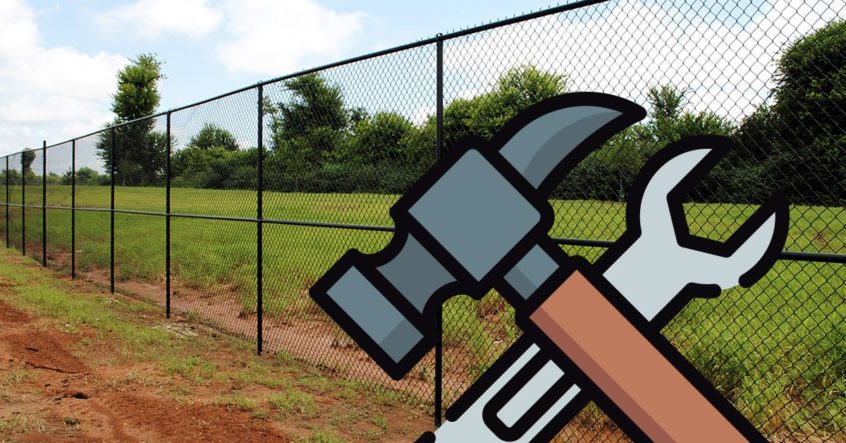 If you're planning to install fences on your property, then first, you should hire a professional Fence installation company.
B.C. Fence is known for its professional fencing Installation in Austin. We're fully licensed & insured for fence installation and provide high-quality work every time. We consistently custom-made fences and provide a unique/eye-catching look for your property. We have a highly professional staff that focuses on employment and provides quality work.
We're following all the guidelines and processes for fence installation. And we've given a step-by-step fence installation process below.
Without further delay, Lets begin!
Step #1 Fence Work Cost Estimation
We have an estimator team that visits your property and measures the run of the fences with long-measuring tape or device. Our estimators confirm all the aspects like the style of fences, material quality, property line, easements. And based on the estimation of property, our experts will share the cost estimation before proceeding with the installation process.
Step #2 Get Permit for your fence installation
You should know that some areas or Properties require a fence permit before a fence installation if you do fence installation yourself or hire B.C. Fence, you should apply for a fence permit as soon as possible to not affect the speed of fence installation at your property. Make sure you have a permit or you've applied for a fence permit before starting fence installation at your property.
Step #3 Fence Work time Estimation
Our estimators quickly arrive at your property, but it typically takes "six weeks" around for successful fence installation at your property. But it's not a fixed time because it depends on the area, location, season, and other factors. If you hire B.C. Fence then we can ensure our site speed. Unfortunately, due to season or any other factors, many companies slow down their fence installation process even they've all the necessary materials and equipment on hand.
Step #4 Determine Utility Line
We have a main priority to install fencing at your property. That's why we'll call the local utility marking companies to visit your property so that they'll keep utility lines at your property. It is a critical process because utility lines help us avoid digging during fence installation. Therefore, we take less time for this process and quickly call a local utility marking company to mark your utility lines.
Step #5 Digging the post holes & concrete work
Before installing fences, we'll call you and schedule a time to dig the fence post holes at your property. And if you've soft soils, we can use a hand-held post-hole digger. We also used motorized auger-style post-hole diggers to dig down the frost line for some other projects. We have a professional team who dig post holes professionally and keep the bottom of the fence post below. It helps prevent the posts and fences from heaving upward in below-freezing conditions. Instead, your fences are being pushed upward in cold temperatures.
And when post holes are dug, it's time to mix wet concrete and pour into these holes or dry concrete pour to the holes and water added later. Concrete will be hard within one or two hours, and we'll leave the post brackets for one or two days.
Step #6 Building the Required fence
Now it's time to start building a fence you want to install on your property. When the fence post brackets and posts are firm, our team will begin installing stringers, the vertical fencing material, gates, and everything required for the fences.
But if you choose horizontal fences at your property, then stringers are not used. And for vertical fences complete with stringers and fence boards. These fence panels fit between fence posts by metal brackets.
Step #7 Cleaning the worksite & final delivery
Now it's time to clean up everything, all debris, and let you inspect your professionally Install fences at your property. And we make sure that you're delighted with our work and all your requirements are fulfilled.
Ready to install your new fence?
If you're excited to install fences at your property and looking for a fence installation contractor, then you can get in touch with our experts/professionals. You can visit B.C. Fence to get more details about fence installation services and ask for a quote today.