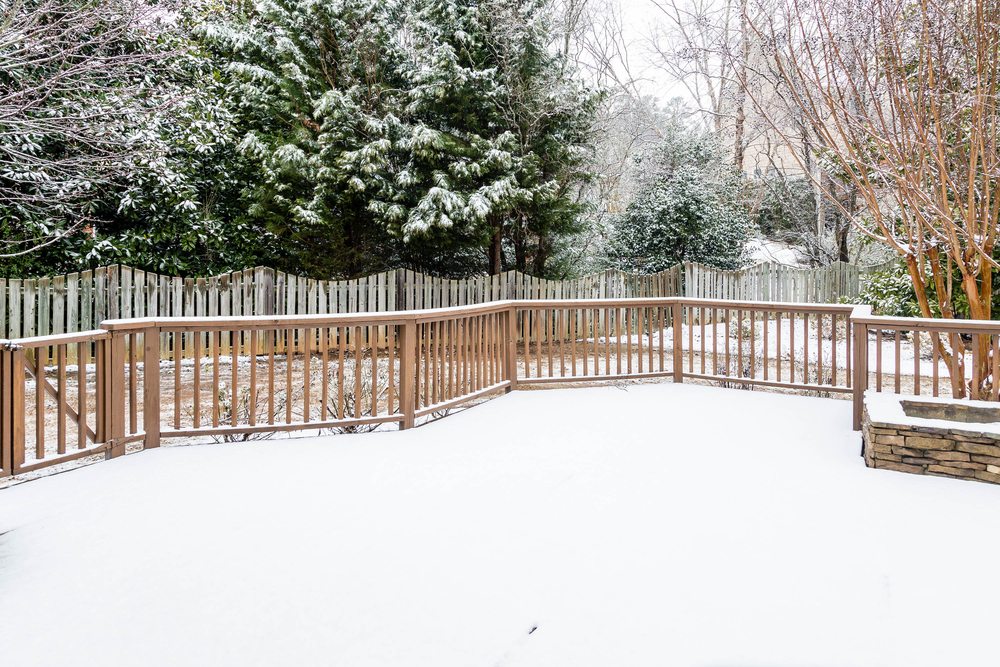 Winter is one of the beautiful seasons, but it's not pleasurable for many homeowners. They need to face many issues like roof leakage, sewage, fence issues, etc.
In this article, we've covered some main fence issues homeowners face during the winter season. And if you're facing these issues, you surely need to hire a professional Fence contractor that helps you resolve and maintain your fence.
But before hiring a fencing contractor, you need to understand the real fencing problems you'll face in the winter season.
After reading this article, you're aware of fencing issues and how you can hire a professional fencing contractor to resolve and maintain the fence.
Without wasting a second, Let's Begin!
Here are some main fencing issues you can face in the winter season
When you know the real fencing issues, you'll be prepared to resolve and maintain them properly.
#1 Fencing Rusting & Corrosion
If you've used iron fences, you should worry during the winter season because of moisture. Because iron comes with a coating that protects iron, but due to moisture, it starts to be worn away by friction, which can be a severe cause. So if you've iron fences, then it's a valid issue for you that you need to tackle. In the winter season, iron leads to rust because of moisture, which can be harmful to your iron fences. In addition, when the iron coating is removed, moisture instantly combines with exposed iron that can affect iron fences.
And if you understand the causes you'll face in the winter season, you need to take some time and prepare before winter starts. For example, you can start removing rust spots on your iron fence so that it will not grow up to the significant issues.
#2 Wood Warping (in Wood fence)
Wood fences can also affect the winter season. If you're using wood material, you need to understand that if the winter climate is not fluctuating, you don't need to worry, but it can affect your wood fences if the winter season is fluctuating. Due to moisture, Warping issues come to wood fences. And if it's wholly affected on your wood fences, it requires complete replacement.
Due to continuously changing temperature, moisture shifts from liquid to solid and solid to liquid, and that affects your wood fences.
Also Read: Cedar vs. Redwood – Which wood do you choose for your fence?
#3 Moisture Concerns
Moisture is the most prominent element that affects wooden or iron fences badly, and because of its fluctuations, the problems are increasing rapidly on fences. When the temperature goes more than 10 degrees, moisture can affect the fences badly. As we've already discussed, moisture is the most significant element that affects fences.
Because moisture can affect fences in different ways like paint, corrosion, rust, and many other things, you need to take care of your fences. You need to be aware of all these effects on your fences and how you can prevent them before climate change.
#4 Soil Shifts
In the winter season, the ground stays damper compared to other seasons. And because of moisture, soil shifts under fences, which causes an impact on fences. The unstable environment is an issue for fences in the winter season because it can ruin significant area offenses.
Fences are placed in the Soil, and due to the winter season, these soils start shifting because of getting wetter, which can cause soil shifting and affect fences.
Due to the winter season, Shifting Soil can cause permanent damage to fences, posts, and foundations. In addition, after soil shifting, other damages on fences like burts, rain, or snow damage fences more strongly. So you need to be aware of soil shifting and prevent any damage during the winter season.
These are the four main fence issues you may face in the winter. So make sure you've prepared yourself to prevent these damages before cold weather and contact a professional fence contractor to fix your fence.
Final Verdict
Finally, you've understood the main issues for fences in the winter season and how to prepare yourself to prevent them and maintain fences. If you're looking for a professional fencing company, you can visit BC Fence. We'll help you maintain your fences and prevent all issues during the winter season. We hope this article helps you understand the importance of hiring a professional fencing contractor and preventing all fencing issues.