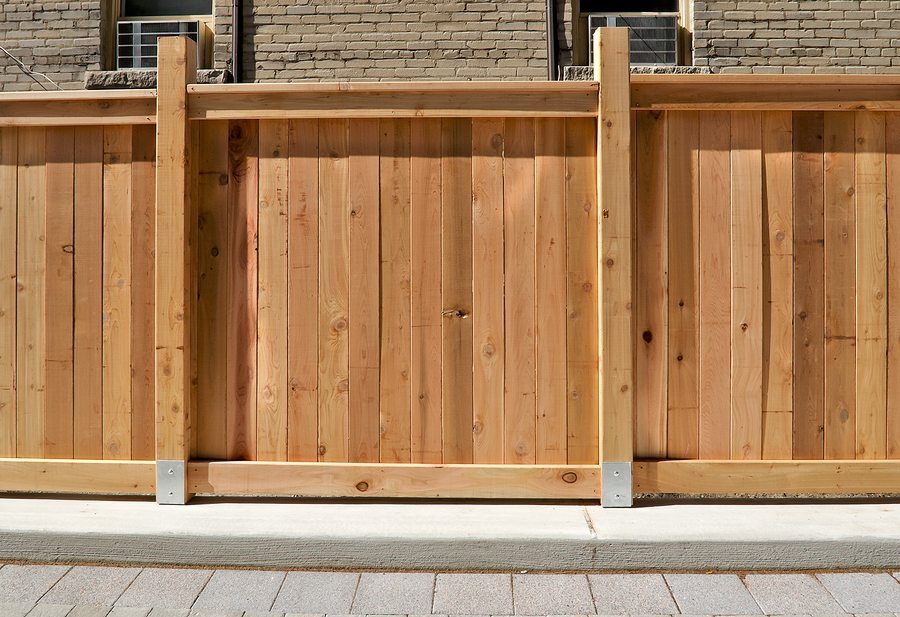 A wood fence provides great privacy for your backyard. Eventually, however, it will need to be cleaned of dirt, mold or algae. Wood is a porous surface so that means that dirt can get deep into the crevices where you can't see it. This makes a wood fence a bit difficult to clean. In this article, we'll teach you how to clean a wood fence so you can keep yours in tip top shape.
If you have a , you can easily clean your wood fence by putting it on a light setting so it won't damage the wood. However, we are going to assume that most of you don't have pressure washers and tell you the old-fashioned way to get rid of grime, grease and dirt on your wood fence.
Mix one part bleach to two parts water in a plastic bucket.
Put gloves on and get a rag. With that rag, apply a generous coat of the bleach mixture to the fence. Let it soak for about 10-15 minutes.
Use your hose to rinse off the bleach mixture. This will also take off the dirt and grime. Set your hose to a high-pressure setting.
Allow the fence to dry fully. You may want to put a sheet of plastic or cardboard down beneath the fence if it's not built into the ground so that water doesn't pool up. Bleach can wreak havoc on your lawn.
Inspect the fence. Do touch ups as necessary. If you notice a spot that's still dirty, you'll want to scrub these areas away with a sponge or hard-bristled brush that will loosen the dirt.
As you can see, it's not difficult to clean a wood fence. You can do it in less than an hour. You should probably make time to clean the fence once a season if at all possible. A clean wood fence stays healthy and will last longer.
If you have any questions about your wood fence, give us a call at B.C. Fence. We're experts. Our number is 512-284-8716.