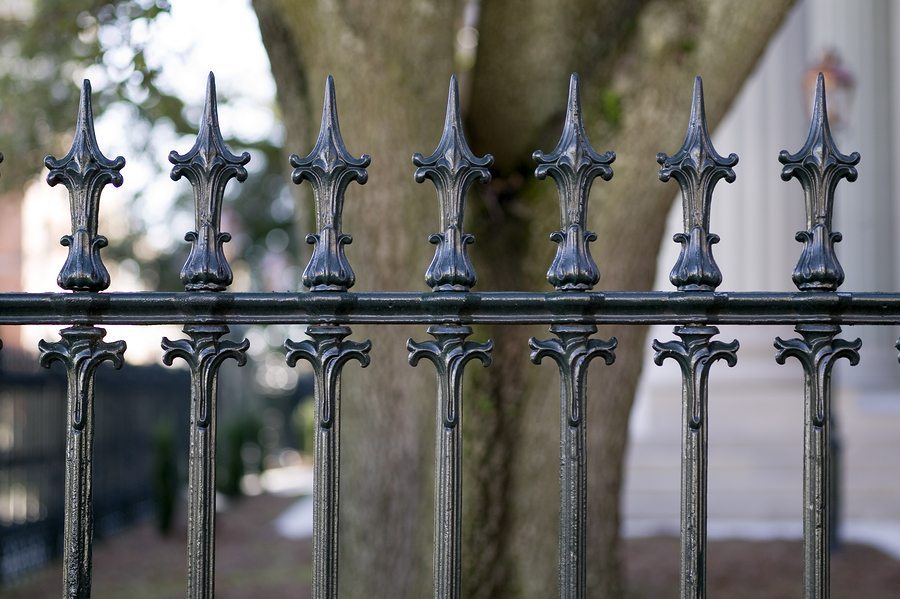 Wrought iron fences are beautiful and elegant. They are stately and give a home a sense of richness. Of course, they're a little more on the expensive side. We think a wrought iron fence may well be worth the expense. In this article we'll tell you what a wrought iron fence is good for.
What is wrought iron?
Wrought iron was typically a very low carbon alloy that is both strong and malleable. This means you can shape it easily. (Well, the manufacturer can and you can pick the shape you want.) Now, the term refers to any iron, usually mild steel that is hammered, twisted and bent into shape or looks like it has been.
They are durable. Wrought iron will last for many, many years. Unlike wood, it doesn't dry out, rot, warp or deteriorate quickly.
Wrought iron fences are strong. It's so hard to break. Wrought iron is stronger than almost all the other fence materials in existence. It makes it a great fence to have for security purposes.
Easy to Repair. You can repair a small section of a wrought iron fence without needing to replace the whole fence. This saves you money in the long run and helps you keep the fence you love longer.
Wide range available. Wrought iron fences are made in a wide range of styles that will complement any home décor. They can be traditional or modern, formal or casual. Wrought iron usually has elements that give a nod to its Victorian roots and many people just love that look.
You can see through wrought iron. You won't be blocking out light or a gorgeous view nearby.
A wrought iron fence adds curb appeal to your home. When you're ready to sell, it will increase the price of your sale and will make your house that much more desirable to potential buyers.
A wrought iron fence is eco-friendly. It doesn't need to be replaced frequently. The material can also be reused when you're through with it.
They're pest resistant. Wrought iron is invulnerable to burrowing rodents and other damaging pests that plague wood fences.
Now that you've got some idea of what the benefits of a wrought iron fence are, you can give us at B.C. Fence a call to put yours in. We can be reached at 512-284-8716.