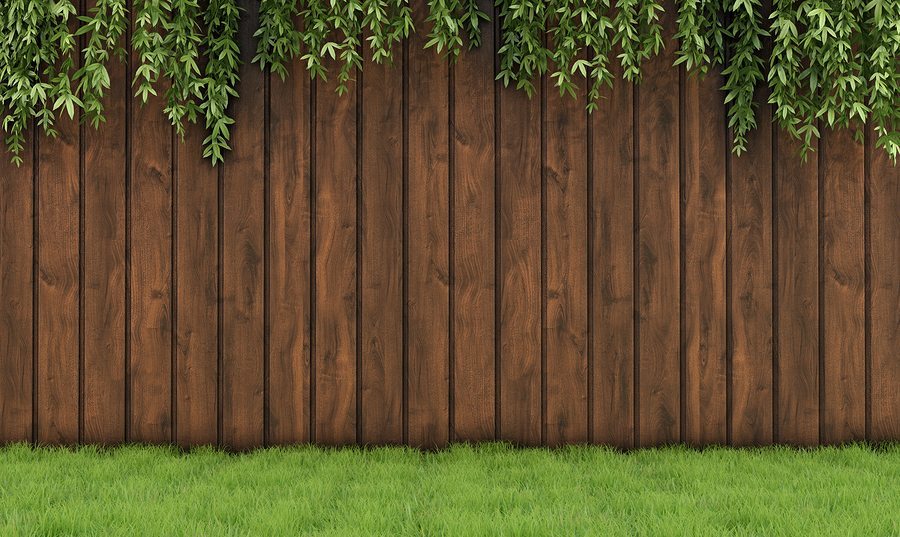 Regardless if you are planning on installing a new cedar wood fence or maybe you have already installed one, you might find solutions here to your questions and doubts. Here we will answer some of the most frequent questions customers ask regarding Cedar Wood and Cedar Wood Fence Installation. But before we answer your questions right away, let's put some light on a bit about cedar wood, cedar fence, and what are certain benefits of using Cedar Wood Fence around your property.
What is Cedar Wood?
Growing primarily on the East and West coasts of the U.S., Cedarwoods are known for their versatility and durability. They are mainly used for domestic construction/furniture purposes as they are naturally resistant to decay and insect attacks. Because of its qualities commonly used for the making of Cedar Wood Fence.
Cedar Wood Fence
As mentioned earlier, cedar woods are primarily used in the making of Cedar Wood Fence, and this is mainly due to their durability, weather-resistance properties and is resistant to Decay and Insects, which is required for a Fence. Cedar wood Fences usually last from 15-25 years, depending on the weather in that area and how they are maintained.
Benefits of Cedar Wood Fence
There are some great benefits of doing Cedar Fencing on your property. Starting from View to Durability, Cedar Wood Fencing is one of the best options if you are planning for wooden fencing.
DURABILITY:
As mentioned earlier, Cedar Fencing is one of the most durable fences. Even if you choose not to stain it, it would easily last 15 years.
APPEARANCE:
Like most other wooden fences, Cedar Fencing provides a unique natural woody appearance. Even without paint, it would look great in your yard.
TEMPERATURE CONTROL:
We know this might surprise you, but yes, Cedar Wood Fences controls the temperature in its surrounding areas. It is because of the presence of tiny air pockets which act as insulation.
Also Read: Cedar vs. Redwood – Which wood do you choose for your fence?
FAQs

How to Waterproof Cedar Wood Fence?
Even though Cedar Woods is known for their weather-resistant properties, it still becomes necessary to waterproof your Cedar Wood Fence for long lasting. First, you need to choose an oil-based semi-transparent wood stain as they penetrate and stabilize the surface much better than water-based acrylics.
Suppose you show off the refined natural grains in your Cedar Fencing. But remember, your fence might turn Gray over time, and you may also have to treat it more often.
You can either spray it or brush it. Most oil-based stains last for around 2-3 years, after which they need to be cleaned and re-applied.
How long will Cedar Fence last?
Cedar Wood Fences are known for their durability. They can easily last for more than 15-20 years. With proper environmental conditions and maintenance, it might even last for around 30 years or sometimes more.
How to Build a Cedar Fence?
After you decide on your property line and the height of your fence, clear the nearby area where the fence is to be installed. After that, you can either start the building up of a fence by yourself, or you can hire professionals. Always recommended to get the fence installation done by a professional.
Should I Stain my Cedar Fence?
Yes, you can. A cedar wood fence must be cared for and protected from the elements in order to retain its beauty. A Cedar wood Fencing stain would help you extend its lifespan for a few more years. In lots of cases, all that is required is the application of a good wood stain.
Also Read: Should I Paint or Stain My Wood Fence?
How much does a Cedar Fence cost?
A Cedar Fence Installation would cost you around $8-$12 per linear foot. The Cedar materials, excluding hardware, posts, and footings, would cost approximately $20 to $35. For more details you can connect with our executive at 5122848716 or contact us.
How to Clean a Cedar Fence?
Clean your cedar fencing at least once every year. You also need to check for any boards not in good condition and get them replaced. There are various ways of cleaning your cedar fencings, such as Hose-End Cleaning, Power Washing, and Using Bleach or Wood Cleaner.
Power Washing is generally used for deep cleaning fences. The pressure is kept around 1500-1800psi, and the fence is washed.
Also Read: How to Clean and Maintain a Wood Fence
How to Install a Cedar Fence?
Cedar Wood Fence Installation consists of various steps starting from Setting up posts to attaching the pickets. You can perform the entire fence installation process yourself if you have some basic skills. Or else, you can hire some experts to get the job done. Always recommended to hire a professional for this job.
We, at B.C. Fence Austin, try to make this process of Fence Installation much more hassle-free for you. We do all the work with professional guidance and great experience.
Besides Fence Installation, we also provide other services such as removing fences, tips regarding cleaning and maintenance of fences, etc.
To know more about our services, visit B.C. Fence Austin.