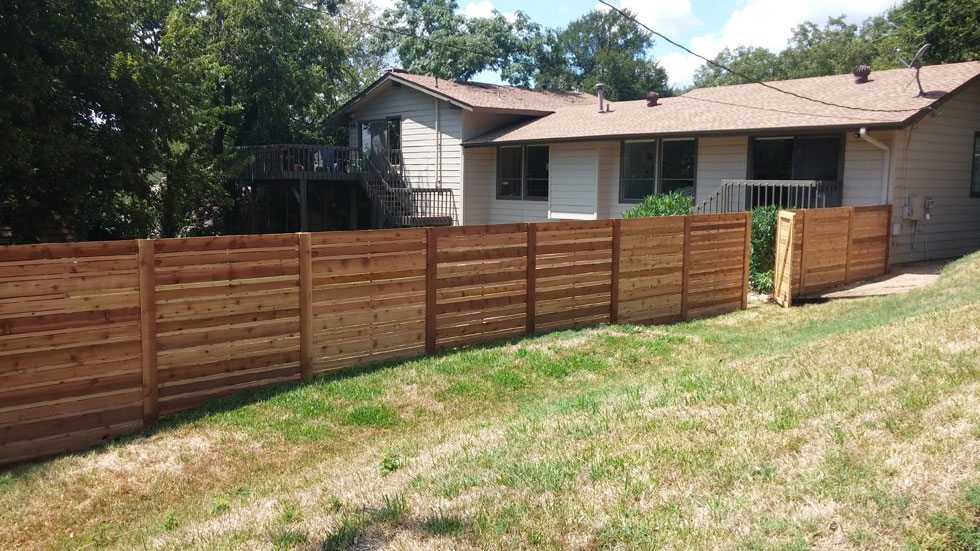 When you have decided to install a fence around your home, patio or yard, the first question that often comes to mind is what should the fence be made of. There are a lot of different materials that are commonly used in the way of fences, each with its own benefits. Wooden fences, for instance, are great for privacy and customization, so if those are things that interest you about a fence, you may want to look into them.
Alongside privacy, there are other reasons why wooden fences are an excellent choice for anyone. In this article, we will not only look at the benefits of having a wooden fence but also some of the most popular types of wood used to make fences.
Types of Wooden Fences
Redwood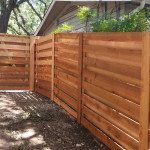 Redwood is well-loved in places where there are a lot of shifts in temperature and weather. They are highly resistant to weather damage and extreme temperatures, so you don't have to worry about them warping in the sun or the rain. Redwood is also cost-effective thanks to its common nature. Redwood also secretes a natural oil that naturally repels pests and bugs, helping to promote the overall longevity of the fence. Finally, they are easy to clean and are safe for use with a wide range of commercial cleaners.
Cedar Wood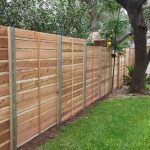 Perhaps the largest draw of cedarwood is the light color that lends itself to being customized with ease. You can stain and customize cedar wood in ways that other types of woods can't be. This type of wood is also remarkably durable and sturdy, making a fence that can outlast years of use without folding in the face of elements. It is similarly cost-effective like redwood fences.
Also Read: Cedar Wood vs. Redwood – Which wood do you choose for your fence?
Benefits of Wood Fence
Cost-Effective
Usually, a fence can be quite an expensive investment, but with wooden fences, it's less of a concern. Wooden fences are much less expensive than some materials such as iron. While they don't last as long as other fence, they will stay with you for many years if you take the time to install them correctly.
Easy to Stain
Changing the look of your home is easy when you have a wooden fence. This type of fence allows you to easily change the entire aesthetic of the structure just by staining the wood. Staining is a simple process that only takes a few days and will provide you with many years of enjoyment. Though wood is naturally resistant to any decay, staining it occasionally can also boost its resiliency and ensure that it lasts for as long as possible. It can also help to minimize the damage that might otherwise be taken on from the rays of the sun.
Environment Friendly
Wood is one of the most environmentally friendly materials. The wood that you choose can also be treated with environmentally friendly stabilizers as well as preservatives that can help to prevent damage due to termites or even swelling without worrying about hurting the groundwater or soil. Once you are done with your wooden fence or want to upgrade to a new one, it is a safe process to just take it apart and get rid of it without worrying about polluting the environment any further.
Customizable
Alongside staining and painting, there are other visual appeals to using a wood fence as opposed to other ones. Wooden fences have a large variety of customization options that you can choose to decorate your space, so you can make it completely your own. Some of the most popular ways to customize a wooden fence include:
Width of the gate
Height of the fence
The changeability of panels, so you can trim them to the right height
Matching accessories including but not limited to wooden flower boxes
Easy Installation
Wood fences are quite simple to install, especially as opposed to heavier metal fences. Because of this, you won't have to worry about disruption to your daily life for a long period of time like you do when installing some other fences—and, the job gets done quicker with a wooden fence.
Wooden Fence for Protection and Privacy
Wooden fences are naturally opaque, which makes them easy to protect your property. No neighbors can see through a wooden fence, offering privacy right away. This also makes unwanted guests less likely to try and break into a home that they cannot clearly see without attracting attention, upping the security. Beyond that, a solid wooden fence also gives you privacy to enjoy time spent outdoors with your friends and family grilling or by the pool without feeling like you are being watched.
Of all of the different types of fences, wood fences tend to be among the most popular and for good reason. Wooden fences come with a whole slew of benefits that make them a popular choice for those wanting to add a fence to their property. They are affordable, eco-friendly, easy to install and just as easy to customize.
In this article, we explored some of the more popular types of wood fencing as well as the many benefits that you can enjoy from adding one to your property. Revisit this article as you consider adding a fence to your property.