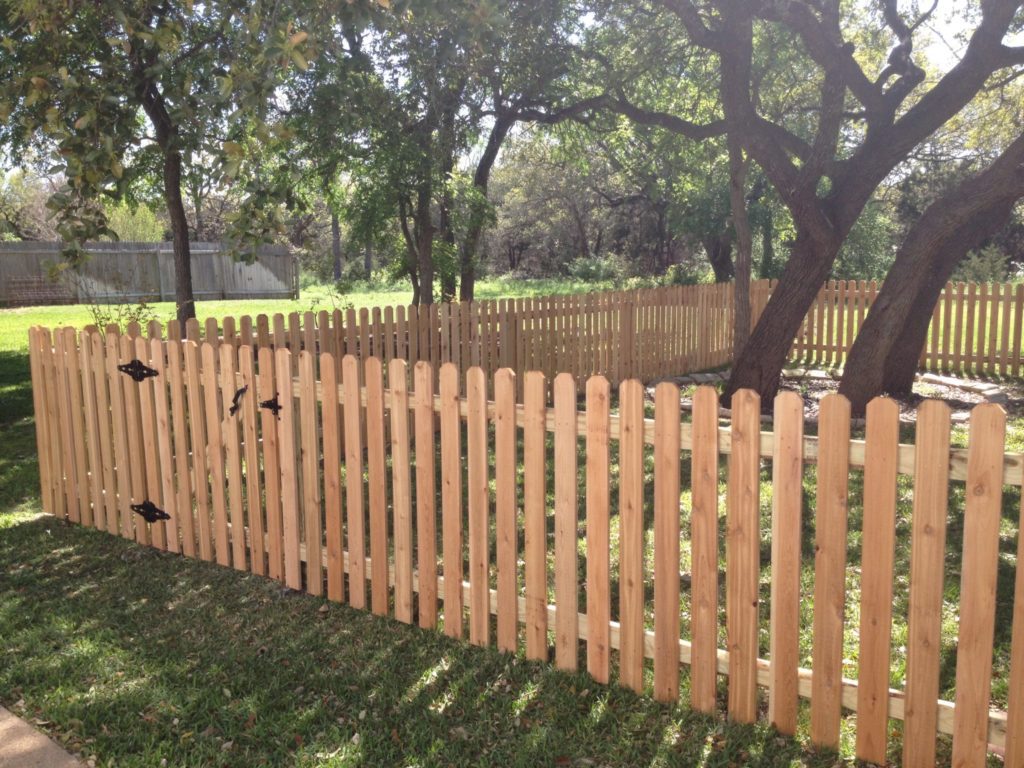 A custom fence is a popular choice for homeowners who are looking to not only add to the appeal of their home but also protect it with privacy. While there are many cookie-cutter fences out there, you run the risk of making your house look the same as everyone else's on the block, something you may want to avoid. Custom fences allow you to update the look of your home and make it totally one of a kind while also providing you with plenty of privacy and security so that you can enjoy the home to its fullest.
There are many benefits to building a custom fence that makes it clear just why they are such a popular choice. In this article, we'll take a look at some of those benefits while also exploring some commonly asked questions about custom fences.
Benefits of Custom Fences
Enhanced Security
Most fences will enhance the security of a home, but a custom-made fence and a gate will also improve your privacy thanks to the different features you can add to it. For example, if you choose a predesigned fence, there could be some sections that don't fit your location properly and may leave gaps in it which could lessen privacy and make it unsafe for your pets. If you customize a fence based on your unique landscape, then you can be sure it will fit your land perfectly.
Better Visual Appeal
Standard fences don't always work well with the type of home you have; some cookie-cutter fences simply are not universal in their appeal. The new fence may not complement your house the way a custom fence might. A custom fence can be made to your specific preferences, so you can decide how you want it to look. For instance, if you have a traditional home, installing a modern fence built in a factory won't be doing your home any favors.
Improved Property Value
Usually, renovating a house increases its overall value. This can be said about a custom fence, too. Many home buyers are looking for homes that have a fence, helping to raise the appeal and the overall value of it, making it a good investment. They may even be willing to pay more knowing that the fence in front of the house is one that was custom made for the house they want to own.
How to build a custom fence?
Building a custom fence comes down to what you want the fence to look like and how you'd like it to function. The first thing you should do is consider the type of materials you are interested in using and go from there. Would you prefer a larger iron fence that is dramatic and imposing or a wooden fence that is less expensive but still practical for privacy? Once you decide the type of fence you want, you can get in touch with a company that makes customized fences and start talking to them about the design you are interested in.
How much does a custom fence cost?
Much like anything else, the materials the fence is made of are likely to dictate how much the fence cost. This is especially true if you plan to add a lot of customizations to the fence, as each one will increase the price. Usually, depending on the material that you opt to work with, the fence can cost anywhere between $15 to $60 per linear foot with installation, sometimes even more than that. Furthermore, if you are installing a fence in an area that is hilly or full of rocks, the cost for labor may be higher than one that is built on a flat piece of land.
What is the average age of a custom fence?
Fences, with proper maintenance, tend to last for years. If you keep up with the maintenance and care that the fence needs to keep it in tip-top shape, you can expect to enjoy a fence for quite some time; however, without properly maintaining the fence, it may warp and swell over time or fall victim to the effects of pests, but this is true of any outdoor fence. Therefore, it is safe to say that with proper attention and care, you can expect to enjoy your custom fence for many years to come.
What materials can you use for a custom fence?
There is practically no limit to the kinds of fences that you can choose. Some of the most common materials for fences include wood, nylon and iron. These materials each have their benefits such as cost-effectiveness, durability, customization options, privacy and more, so you'll need to consider which of these features is most important to you when choosing the material your fence is going to be made of.
Having a custom fence can be a game-changer for homeowners. A custom fence makes sure that the one you choose will fit the appearance of your house instead of hoping that a factory-made fence will be okay with the rest of the house and property. Custom fences can take on the appearance of anything you like down to the height and the stain or paint color to ensure you're happy with the results. They can also boost the property value of the home, something that is important if you intend to sell your house later on down the line.
With all of the many benefits of a custom fence, it is no wonder why many homeowners choose to go the route of a custom fence instead of getting a premade one. In this article, we've explored a few reasons why people prefer to install a custom fence. We've also briefly touched on the different materials custom fences can be made of to give you an idea of your options.
When you're considering whether or not to go with a custom fence, come back to this article and see all of the reasons why you should go for it. Or Get in touch with BC Fence for all your fencing needs.