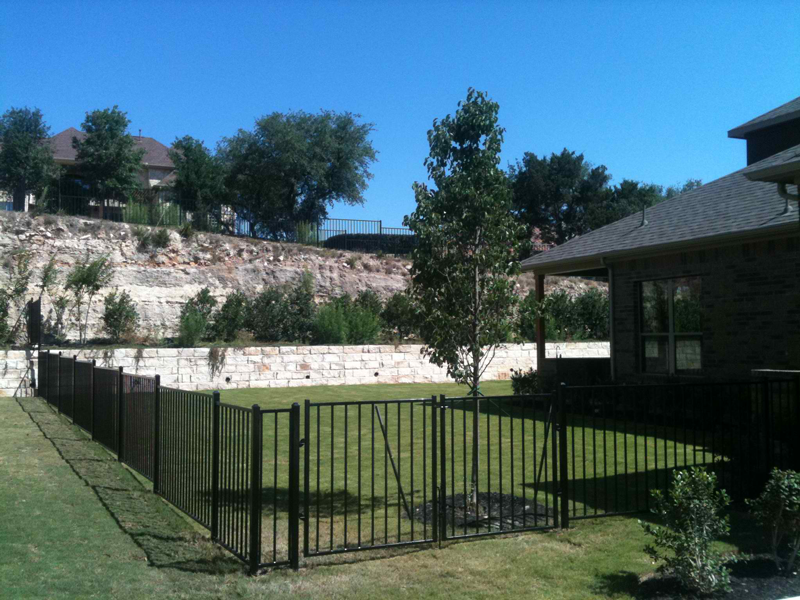 Wrought iron is one of the most elegant and functional fencing options for homes and other properties. It is particularly true when you choose customized oriental iron that is designed to match the unique aesthetics of your home. Wrought iron fences are immensely durable while being available in a myriad of designs. The highly sought-after designs for iron fence installations are stylish to timeless to even unique.
A wrought iron fence is not just a beautiful addition to the existing aesthetics of your home. Additionally, these also offer ample security and protection to the entire property. A well-designed, sturdy iron fence can help in deterring intruders while preventing unauthorized access to your property. Let us help you understand how fence installation can enhance the security of your home and how we can help you choose the right fencing solution for your home.
Top Reasons to Choose Iron Fence Installation for Your Property
With us, learn more about how professional fence installations can offer your home both style and security. Here are some top reasons:
Providing Privacy
In addition to unmatched security, a iron fence can also maximize privacy for your residential property. You might assume that the open design of iron fences might offer ample visibility. However, to maximize privacy, you can consider installing privacy elements like privacy slats, vines, or hedges upon iron fence installations.
As you do so, it will also prevent intruders from peeking into your property -offering an additional layer of security.
Preventing Unauthorized Access
A strong iron fence is also capable of preventing unauthorized access to your residential property. It serves as an effective and sturdy barrier to keep out unwanted intruders while also preventing others from entering your property directly without your permission.
It is particularly important for families having pets and children. It is because a wrought iron fence can help in keeping them safe within your property while keeping intruders out.
Deterring Intruders
A durable iron fence serves to be a great deterrent for prospective intruders. The imposing appearance and sturdy construction of iron fences offers a strong message that your property is well-protected.
Intruders or strangers are less likely to attempt breaching a wrought iron fence. It is because it will require more effort to cut through or climb up than other available options of fencing. Moreover, the overall openness of the iron fence design enables you to witness prospective threats -offering you more time to react.
Increasing Property Value
Premium-grade iron fences are much more than just home security products. They are artisan-quality home additions that are designed to add aesthetics and value to your home. If you have plans of selling your house, the meticulously-crafted iron fences, window guards, and gates can make your property appear more appealing to prospective buyers.
Iron fences offer a highly sophisticated and elegant look to your entire property. It also reveals to the potential buyers that you prioritize security and take relevant steps to protecting your property. This serves to be an attractive trait for potential buyers out there.
Improving Safety and Security
As far as the overall safety of your family is concerned, secure fencing should be your topmost priority. Wrought iron fencing turns out to be the most ideal solution in terms of the overall security. Therefore, it is common to spot iron fences across government buildings and celebrity homes. It is difficult to squeeze through or scale iron fences.
At the same time, they are almost impossible to break. Therefore, you can be assured of additional protection from intruders. It also helps in adding the much-needed security by keeping children and pets inside the perimeters of your house.
Wrought iron is impact-resistant and highly durable. Therefore, it is less likely to break, bend, or dent -even from a strong blow. This helps in keeping your house secure from burglars and other intruders. At the same time, this feature also protects your property from harsh weather conditions that might cause trees and other objects to fall on the iron fence.
Style & Elegance
By itself, wrought iron has an aesthetic appeal that helps in adding value to your entire property. It is also possible to customize wrought iron fences to compliment the design of your house and the entire landscape.
The overall elegance is achieved with the help of the unique properties of wrought iron -quite distinct from other fencing materials. For instance, wrought iron is malleable -implying that it is flexible and elastic. Therefore, it can be effectively shaped into detailed and elaborate designs that are supremely appealing.
Fabrication of wrought iron is a beautiful art as well. In most cases, the process incorporates elaborate curves, twists, and scrolls into the design to come up with a unique look. When you select customized wrought iron fence for your fencing project, you will receive the additional benefit of artistic vision.
How can We Help You?
We are experts in fence installations of all types. We serve areas like Austin, Round Rock, Cedar Park, Leander, Pflugerville, and Liberty Hill. If you are in search of professional iron fence installation services in your area, you can reach out to our experienced team.
We understand the importance of reliable, durable fencing for residential properties. Our team of fencing experts helps you choose the best fencing material -like wrought iron fence, for your home, depending on your particular needs and preferences. We offer an extensive variety in terms of wrought iron fence designs, finishes, and colors. Our aesthetic and durable wrought iron fences can effectively compliment your property while enhancing its security and value.