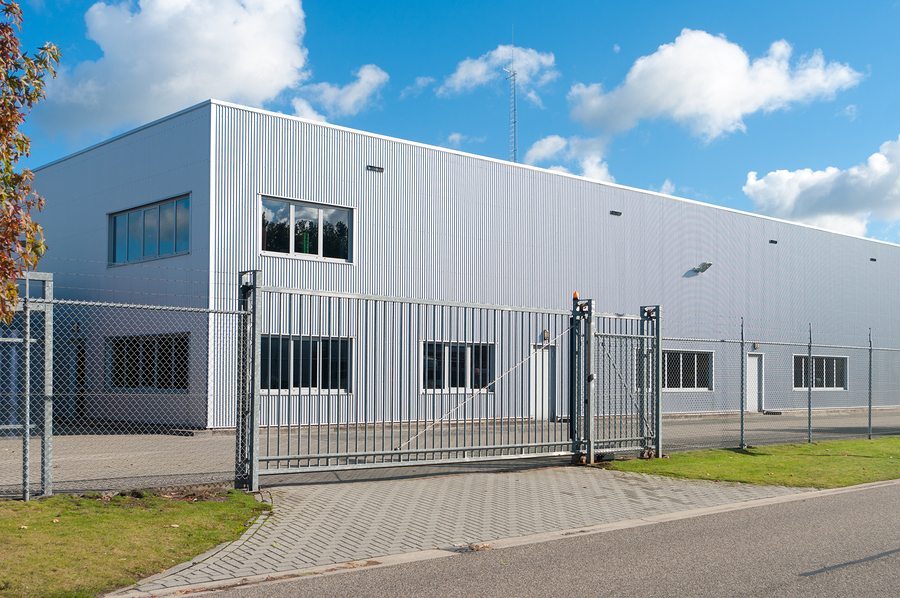 A commercial fence is an important thing to have. You may not realize it yet. However, in this article we'll tell you why you do need a commercial fence.
Honestly, the reasons for building a commercial fence are similar to the reasons for building a home fence. A high quality, sturdy and durable commercial fence will keep what's inside safe, it will prevent outsiders from getting in and it will enhance the esthetic of the area.
Security
Security is usually the first reason that people think of when installing commercial fences. If you want to consider a cost-effective solution for a commercial fence, we think that chain-link is a great way to go. It's strong yet see-through. Wrought iron has the same properties as a chain link fence. Yes, it's durable and see-through but it's also more expensive. Chain link is cost effective. You should avoid solid barriers when you build a security fence for your business. Why? Well, they're desirable when erecting privacy walls for a home, but can give a potential intruder a hiding spot when used commercially.
Privacy
Depending upon the nature of your business, you may need privacy. For example, a business owner in a residential community may want privacy. In that case a wood fence is a good way to go. They make the client feel secure so it's great for lawyers or accountants as well. In fact, there are plenty of businesses that can benefit from a privacy fence. If you think you can, give us a call at B.C. Fence. Our Fence Company is happy to help determine the right fence for you.
Appearance
Curb appeal is yet another benefit of having a commercial fence. There are many attractive commercial fence options that will accentuate your property and keep your business safe. The appearance of your commercial fence allows you to put your best face forward when greeting customers. If you really care about the appearance aspect, go with an ornamental fence. If you're a rural business, you might prefer wood. It's really all up to you.
We, at B.C. Fence, have a great deal of experience with erecting commercial fences. We'd love to help you with yours. Give us a call at 512-284-8716 today.