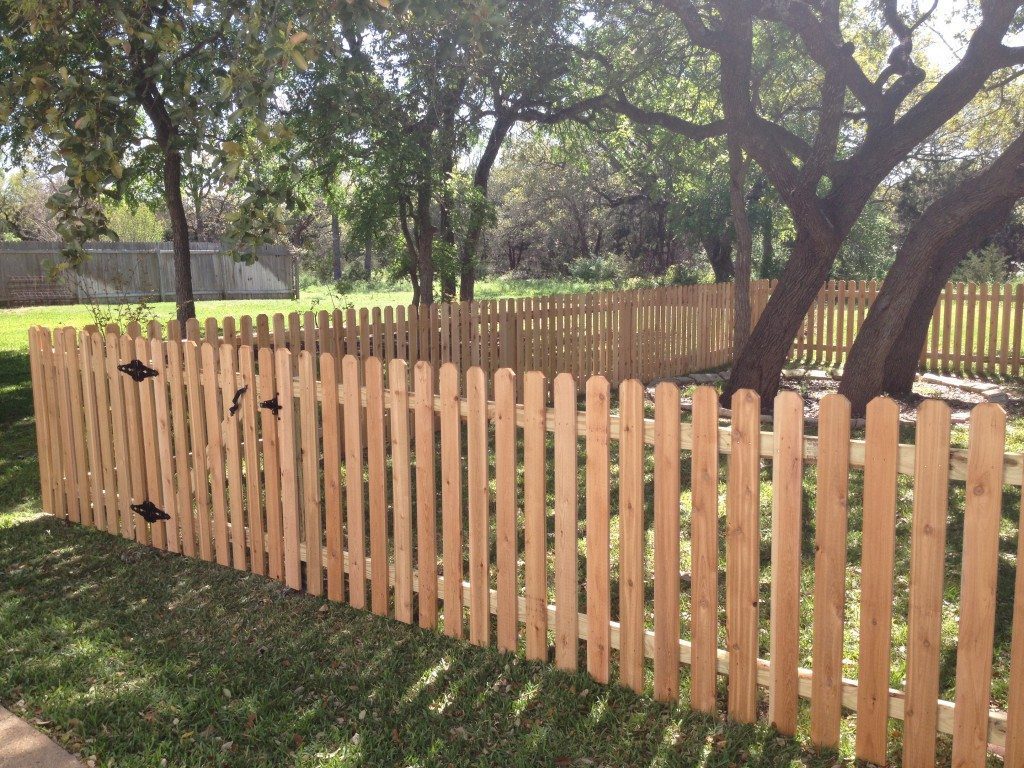 Take a glance at your beautiful garden. It might appear that something is missing. You have a beautiful array of flora all around your home. However, absence of proper fencing across the perimeter of your home can impose a wide spectrum of potential dangers to your property.
Upon visiting your home, your fence is the first thing people are going to observe. Therefore, it is imperative to ensure proper fence installation around your property's perimeter for a wide range of reasons.
You most likely know that installing a proper fence around your property is a smart way to introduce added security and curb appeal to your house. You can hire professional fence installation services from reliable fencing contractors in Austin to maximize the value of your home.
Why Go for Professional Fence Installation Services?
When you select reliable fence installation services for your home in Austin, you can receive access to a plethora of benefits. Proper fence installation offers improved security, privacy, and protection from intruders and animals. In addition to improved security, fence installation also plays a vital role in enhancing the aesthetic value of your entire property.
To ensure that you get access to the right fencing solutions, you should be clear with the objective of the project. Once you have determined the purpose, you can go ahead with choosing the right fencing type or material for your house. A reliable fence installation contractor in Austin can help!
Some added benefits are:
#Improved Value of the Property
When you invest in residential fencing for your property, it could deliver monetary benefits by increasing the value of your home. When you install a fence around your property's perimeter, you can upgrade the value of the place almost instantly. It becomes worthwhile only when you consider selling the property.
When you are selling your property with proper fencing, the potential buyers would prefer buying a house that is secure with an appealing appearance. To ensure the same, fencing has an important role to play.
#Increased Security
Another major advantage of installing top-quality fences around your house is improved safety and security throughout. In addition to this, fence installation in your Austin property can also help in reducing the overall insurance expenses. You can save it for other important activities or expenses in your life. You can think of installing a fence that delivers maximum security to your property.
A well-installed fence can improve security, boost value, and minimize insurance expenses in the long run. For maximum security, you can prefer the installation of iron, wood, or security fences rather than chain link fences. You can obtain maximum security from intruders and wildlife around your house.
#Increased Comfort of Those Within the Property
Security and privacy should go hand in hand. These are essential elements that do not exist without one another. As such, proper fencing in your residential complex in Austin can induce a sense of comfort and privacy for your household members and guests. The fence around your home acts as a proper shield offering protection to your entire home and those within its premises.
For instance, you wish to sunbathe in your backyard. Without dedicated fencing, stalkers can easily access your property while disrupting your privacy at the same time. Moreover, with professional fencing, you can also think of indulging in quality private time with your loved ones. For the best outcomes, you can think of installing fences with considerable heights to ensure that others around do not intrude on your private moments.
It is important to know that some fencing options deliver more privacy than others. For instance, chain link fences can deliver minimum outcomes for your privacy and security. It is because it is possible to see through them easily. On the other hand, you can consider installing metal fence or wooden fencing to be assured of the desired outcomes.
#Aesthetic Purposes
Some fencing options -especially wooden fence and decorative fence options, can impart a decorative or aesthetic appeal to your property. In most cases, these appear immensely attractive due to the presence of ornamental elements within their architecture. These attractive fences will deliver an instant appeal to your property -thereby, increasing the value of your home.
A good-quality, high fence is always a great investment for your home. When you have to resell the house, you can attain impressive profits. While choosing a fence, it is recommended to select the best design that will match the look of the neighborhood as well. If you live in one of the communities or neighborhoods having a specific type of fencing all around, you should opt for the same design to not stand out oddly.
#Marking Your Property
Land is indeed a scarce resource for human beings. Whether you have a small plot of land or a sprawling area spread across acres, it is important to mark your property. It will prevent your property from being encroached by others. Installing a premium-quality fence around the perimeter of the property is the best way to mark the start and end points of your property. Moreover, it will also help in avoiding common disputes with the neighbors -problems leading to expensive lawsuits.
Along with preventing encroachment, professional fence installation will also allow you to know how much vacant space you have in your property. Therefore, you can plan any new construction or renovations throughout accordingly. For instance, you would like to design a new pool or install a swing set for your children. Marking your property through fence installation services can help you in determining your maintenance activities of the entire property.
Conclusion
Now that you are aware of the importance of a fence for your Austin property, you should seek professional help from reliable fencing contractors in your area. You can reach out to B. C. Fence contractors in Austin to expect the best outcomes for your property. Call us or contact us for a fence installation quote for your residential or commercial property. and add different material which we have like wood, iron, and other materials for the purpose.