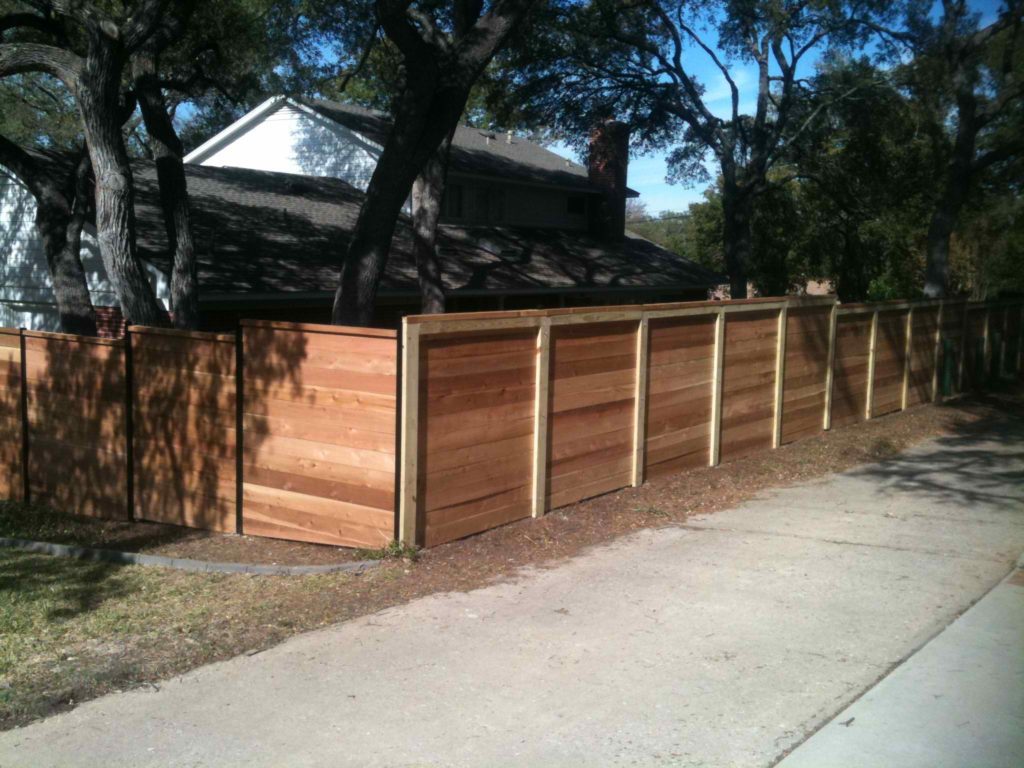 The City of Austin has put together a page about fences, based on the City Code regarding them. In this article, we'll go over some Austin fence rules. This should help you with installing a fence by the fence companies in Austin. You want to make sure you're within these guidelines. If you have questions about them, you can call B.C. Fence. We know Austin's fence rules very well and can help you navigate them.
When you need a permit
You don't need a permit to build a fence at or below 7' of any material such as wood, vinyl, metal or stone. Of course, that's provided you don't live in a floodplain hazard area. If you need to find out as to whether you are in a floodplain hazard area, call the Watershed Protection Department at 512-974-2843.
Building a 'solid' fence
You can build a 'solid' fence between 6' and 8' provided that it meets the requirements of City Code 25-2-899 (sections E through G) or you must secure a variance from the City of Austin Board of Adjustment. In either circumstance, the homeowner must get written authorization from all adjacent property owners affected by the fence. If the adjacent property owner is a property of the City of Austin, you will need to go to the Board of Adjustments and ask for a variance.
Ornamental fences
You cannot build a 'solid' fence over 8 feet high. According to the code, Section B of City Code 25-2-899, "an ornamental fence is a fence with an open design that has a ratio of solid material to open space of not more than one to four. A solid fence is a fence other than an ornamental fence". If you don't understand the difference between the two, just call us at B.C. Fence. We can explain it in depth.
Types of materials to use
The City of Austin does not regulate or prevent the usage of any types of materials in the construction of a fence.
Do you have any more questions? You can call the Development Assistance Center at the City of Austin at (512) 978-4000 or call us at B.C. Fence at 512-284-8716. We can help you with fence rules related to other cities outside of Austin too.