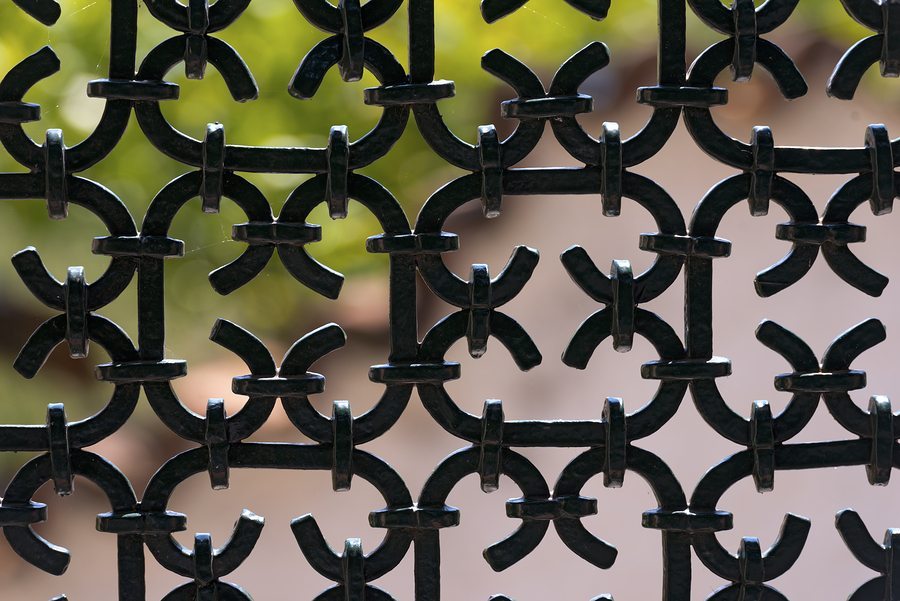 Iron fencing is expensive and requires installation from professionals like the ones you'll find at B.C. Fence. There are many benefits of owning an iron fence. We'll go over them in this article.
Iron fences have aesthetic appeal.
Wrought iron fences are decorative and artistically elegant. What is wrought iron? It is iron metal that's been heated so it can be shaped into beautiful configurations like spires, curves or posts. An iron fence is more than just a fence – it's a piece of art in your yard.
Iron fences are secure.
An iron fence offers security for your property. Enclosing your property with an iron fence guarantees that trespassers and strangers would have a difficult if not impossible time getting inside the property illegally. You can feel safe letting your children play in the back yard if it's surrounded by a wrought iron fence. No one's getting in.
Iron fences are low maintenance.
When you have an iron fence, you know it's going to last. Unlike with a wood fence, you don't need frequent repairs. Rooting, warping and insect damage don't happen to iron fencing. They're more durable than that. Iron fences are also waterproof and hold up well during every season. The only real maintenance an iron fence requires is a twice yearly check-up for sections that require a little refinishing.  An iron fence also has a longer life span than most other types of fences. In case a minor damage at any part occurs, it can easily be fixed without replacing the entire fence.
Iron fences are durable.
Iron is a long lasting and durable product. It can handle day-to-day wear and tear and minor accidents such as a car hitting it. Its durability makes it among the most popular fencing options for a home.
Iron fences are private.
An iron fence is difficult to see through and over especially if you use special decorative designs. You'll appreciate the privacy this affords you from prying eyes of neighbors and whoever else happens to walk by your home. One of the reasons we have fences is to maintain privacy. Iron is a champion at that.
As you can see, iron fences have a lot of benefits to them. You, as a homeowner, can purchase an iron fence and plan to enjoy it for years to come. They're durable, secure, low maintenance and more. If you're interested in installing an iron fence on your residence or at your business, please call us at B.C. Fence. We have the expertise to do the job right. We can be reached at 512.426.7289.