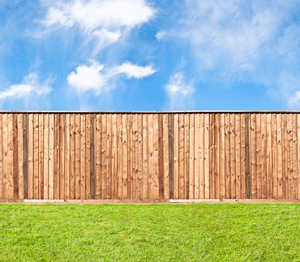 Today we're talking about the benefits of a fence installation!  This blog is going to examine very broad reasons why you'll love getting a quality fence installed.
Though some of this advice may not apply to all makes and models of fences (a chainlink fence won't really stop that much noise pollution in most situations, for example), this is still a great start for those wondering if they should go ahead and get a fence installed on their Austin property.
Ownership and privacy
One of the most important reasons to have a full-fledged fence installed by pros is so that you have a clear definition of exactly where your property is!  Good fences do make good neighbors!  Once you have a proper fence up, you'll be glad that you have a physical marker that lets you and others know what you legally own.
Live in a neighborhood or even in a heavily-populated spot?  Consider your fence as a sign of privacy that just about anyone can read loud and clear.
Noise Defense
By putting up a wall of any type, your fence catches much of the noise that typically gets into your back or front yard.  As simple of an idea as it sounds, it works. Obviously a thick, well-constructed fence is the best option for settling down the noise pollution.
Fence materials
An exciting reason to embark on your new fence today is that you get to experience the joy of finalizing exactly what material your fence will be.  Maybe you want an elegant wood fence to surround your back yard while something more subtle wraps around your front.  Maybe you're in the market for something less noticeable that is more customized?
We offer an assortment of materials including chain-link fence, wood fences, iron fences and custom stone work.
Relax!
The official marking of your ownership, the privacy it provides, the cutting down of noise levels, and the full array of style/material choices are all reasons you will finally get to truly experience the property you own!  A great fence is the perfect remedy to when you feel like your home is feeling incomplete or not private enough.
Reach out
Reach out to us to schedule the building of your new fence.  We'd be happy to work with you on your next fence installation.
You can reach us at 512.284.8716. We look forward to hearing from you.